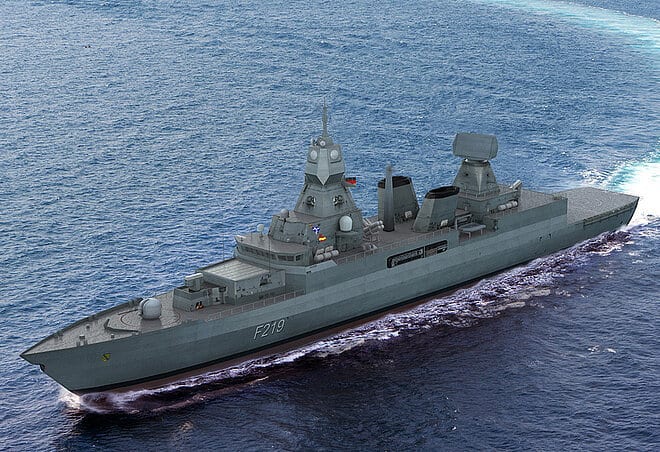 HENSOLDT and Israel Aerospace Industries (IAI) will supply new radars to the German Navy to modernize the sensor technology of the F124 air defense frigates.
The Federal Office of Bundeswehr Equipment, Information Technology and Operation (BAAINBw) has placed an order worth approximately $200 million for the delivery and installation of four sensor systems consisting of radar and Identification Friend or Foe (IFF) systems.
Under the contract the F124 frigate's radars will be refurbished to overcome obsolescence of electronics components. The order also marks the start of the development of German national capabilities in the field of Ballistic Missile Defense (BMD).
It includes a shore facility that is a fully functional copy of the ship's radars to enable training for users and service technicians and to allow further developments to be tested on land prior to onboard installation.
To this end, HENSOLDT has entered into a strategic cooperation in the field of BMD-capable wide-range radars in S-band with IAI subsidiary ELTA Systems Ltd. This supplies the German customer with a combination of a national partner for certification and long-term support, as well as market-available systems that have been tried and tested in the field.
Previously, the contract for the modernization of land-based air surveillance in the HADR NF program, also based on a cooperation with IAI's ELTA, was awarded to HENSOLDT. The radars used in both projects are largely identical in construction and therefore offer the customer advantages in terms of logistical supply and thus the long-term operation of the systems. In this way, further developments can also be used cross-sectionally and be introduced more cost-effectively.