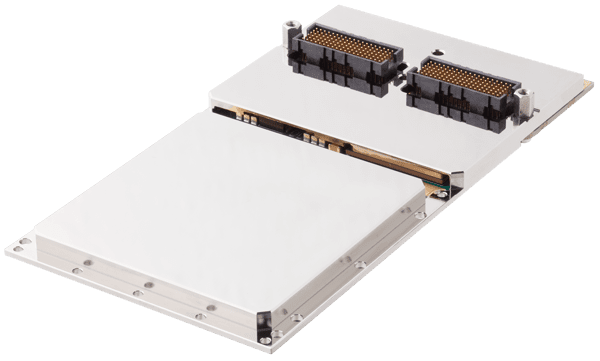 EIZO Rugged Solutions has been recognized by the 2021 Military & Aerospace Electronics Innovators Awards as a Platinum honoree for its Condor NVP2102AxX rugged graphics and video capture card. 
The awards are overseen by an experienced panel of judges from the aerospace and defense community.
The Condor NVP2102AxX card has a chip-down NVIDIA Quadro P2000 (GP107) design supporting four 3G-SDI inputs, two CVBS (NTSC/PAL), and two audio inputs, as well as two 3G-SDI and two DVI or DisplayPort video outputs. This rugged XMC graphics card embodies high performance with its 768 CUDA cores and 4GB of GDDR5 memory. At maximum power consumption, the Quadro P2000 GPU delivers 2.3 TFLOPs of single-precision floating point compute performance (FP32).
According to EIZO, this product is designed for customers who want to combine legacy video with newer digital video formats in high-end surveillance applications. The Condor NVP2102AxX card is an all-in-one solution with the ability to capture, process, encode, decode, display, and stream video data. The card also supports CUDA and OpenCL based GPGPU computing, AI processing, deep learning and H.265/H.264 encoding/decoding.
High-speed data transfer and exceptionally low latency levels are achieved with the Condor NVP2102AxX graphics processor by optimizing NVIDIA's GPUDirect RDMA (remote direct memory access) feature. This enables video data to be sent over PCIe, bypassing system memory, directly to GPU memory for analysis/processing. In GPU memory, the applications can do processing such as image analysis, image enhancement, 360-degree video stitching, sensor fusion, and target detection using the GPGPU (CUDA/OpenCL) technology.
"On behalf of the Military & Aerospace Electronics Innovators Awards, I would like to congratulate EIZO Rugged Solutions on their Platinum–level honoree status," said Military & Aerospace Electronics Editor in Chief John Keller. "This competitive program allows Military & Aerospace Electronics to celebrate and recognize the most innovative products impacting the aerospace and defense community this year."