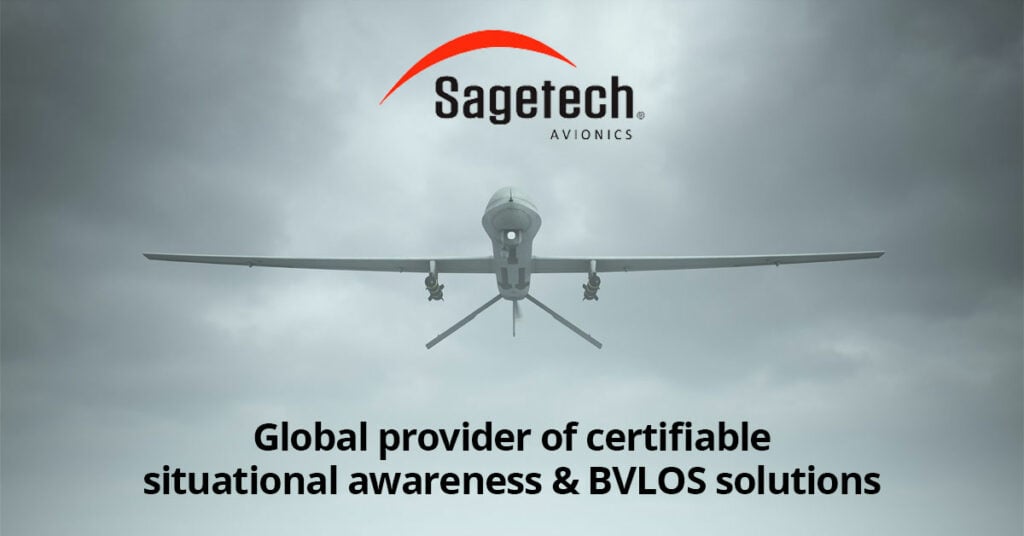 Sagetech Avionics, an aerospace technology company empowering safe flight in crewed and uncrewed aircraft with certifiable situational awareness solutions, has partnered with Defense Advancement to demonstrate its expertise in this field. 
The company's 'Platinum' profile highlights how it can help users create comprehensive unmanned aircraft situational awareness systems incorporating its mission-critical transponders, software, and related technologies.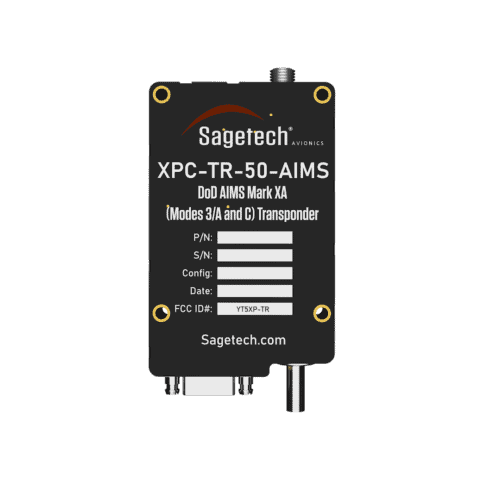 The Sagetech XPC AIMS transponder delivers the lowest SWaP available in a fully AIMS-certified package. 
Designed for Federal Aviation Administration Technical Standard Order (FAA TSO) compliance, XP transponders feature an integrated pressure sensor and altitude encoder and are calibrated up to 85,000 feet.
A proven performer for over 1.5M+ mission hours in military applications, the Sagetech XPC and XPC DoD certified AIMS transponders deliver ultra reliability in the lowest SWaP available. The XPC transponders are easy to integrate for exceptional situational awareness on uncrewed aircraft.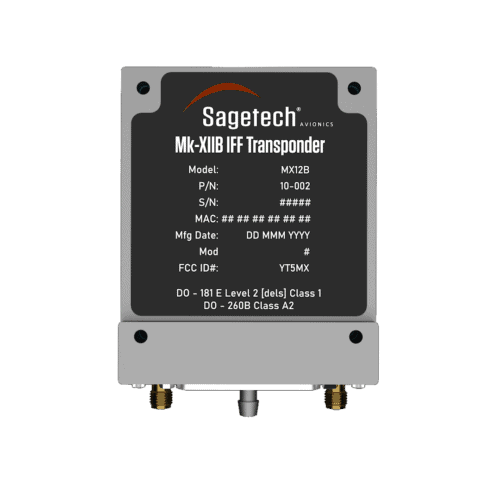 Sagetech's next-gen MX12B transponder is the first Mode 5 Identify Friend or Foe (IFF) transponder certified to the DoD AIMS Mk XIIB specification.
It packages Mode 5, Mode S, and complete ADS-B In and Out capability in a SWaP unit that is at least 93% smaller and 6x lighter than traditional military-certified Mode 5 IFF transponders.
Sagetech also provides advanced certifiable, onboard Detect And Avoid (DAA) systems for crewed and uncrewed aircraft with its onboard, full power, low SWaP collision avoidance solution – all made possible with an onboard ACAS DAA computer.
To find out more about Sagetech Avionics and its military-grade transponders, please visit the company's profile page: https://www.defenseadvancement.com/company/sagetech/