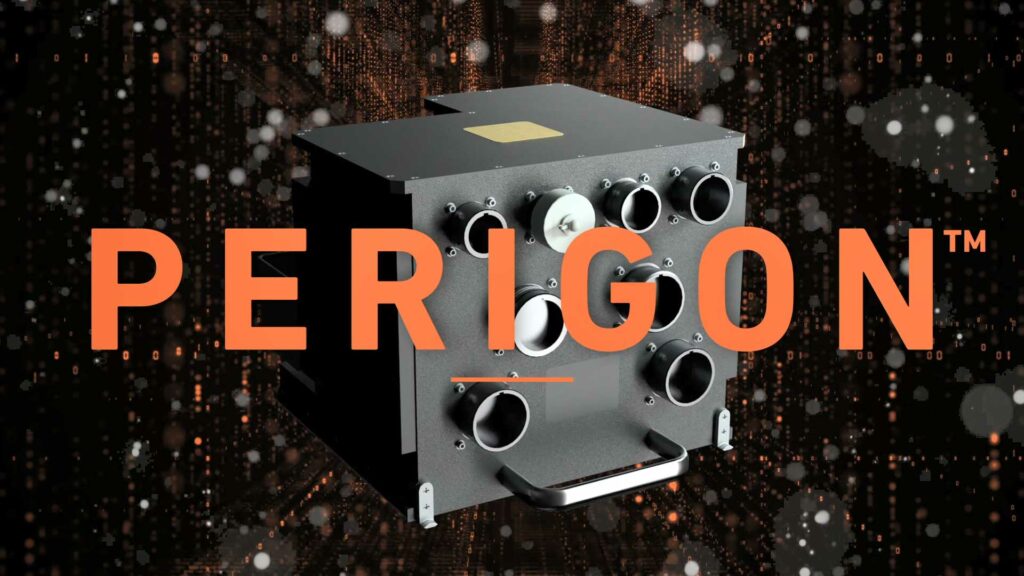 The new Perigon computer launched by Collins Aerospace has advanced computing power, open-system architecture and flexible configurability designed to support autonomous flight.
"From autonomy to cybersecurity, customers want their platforms to do more than ever before," said Kim Kinsley, vice president and general manager, Environmental and Airframe Control Systems for Collins Aerospace.
"Yet more capabilities require a commensurate increase in processing power. Enter Perigon. With its unique combination of power and flexibility, Perigon stands ready to help customers meet the future flight computing requirements of tomorrow."

Collins announced the development of a next-gen vehicle management computer designed to support autonomous flight in 2018, and since then the company has built a working prototype and is currently performing detailed development and integration testing, with the hope of qualification testing in 2022.
Perigon, a mathematical term for a 360-degree angle, was chosen as the computer's name to represent the many capabilities Perigon can offer customers, the holistic view of systems and inputs it provides, and its enhanced flexibility.
Perigon will have the ability to provide 20 times the processing power of Collins' existing flight control computers, thousands of which are currently in service on a multitude of platforms worldwide. Combined with its open-system design, Perigon's high computing power will allow customers to load it with a variety of complex software applications, including autonomous and fly-by-wire flight control, cybersecurity, vehicle management and predictive health maintenance.
Thanks to its enhanced processing power, capabilities that previously required multiple computers across a platform may now be able to be performed by Perigon alone. This could enable customers to reduce the number of computers onboard, resulting in space, weight and cost savings.
Perigon can be configured as simplex, duplex or triplex redundant. It will be FAA certifiable to facilitate aircraft level certification, available for commercial or military rotary and fixed wing platforms.
"From air transport, to sixth-gen fighters, to the U.S. Army's Future Vertical Lift program, to aerial firefighting and beyond, we see broad opportunities for Perigon across the aerospace and defense industry," said Kinsley.