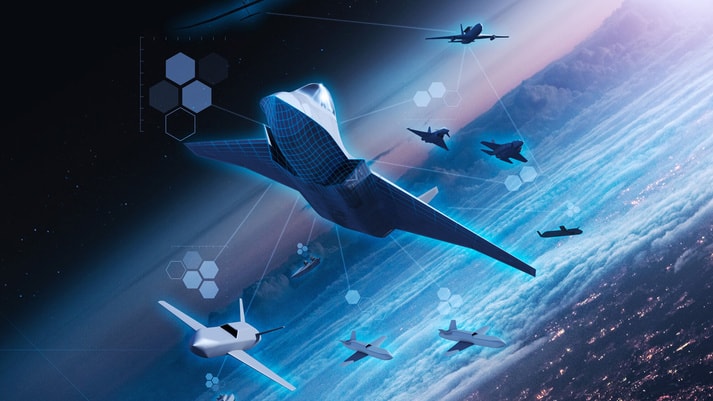 BAE Systems has been awarded a contract from the U.K. Ministry of Defense (MoD) to progress the design and development of Tempest, the U.K.'s Future Combat Air System (FCAS) set to deliver military, industrial and economic requirements of the national combat air strategy.
The contract, worth approximately £250 million, officially marks the start of the program's concept and assessment phase.
Continued funding of Tempest underlines the U.K. Government's confidence in the progress and maturity of the program, which is being delivered by Team Tempest.
Team Tempest combines the expertise of the U.K. MoD, BAE Systems, Leonardo U.K., MBDA U.K. and Rolls-Royce. Working with international partners, the team is leading progress towards a U.K.-led internationally collaborative FCAS which will ensure the Royal Air Force and its allies retain world-leading, independent military capability.
This concept and assessment phase contract will see the partners develop a range of digital concepts, embedding new tools and techniques to design, evaluate and shape the final design and capability requirements of Tempest.
Announcing the contract during a visit to BAE Systems' Warton site in Lancashire, Ben Wallace, UK Secretary of State for Defence, said, "[This] marks a momentous step in the next phase of our Future Combat Air System, with a multi-million pound investment that draws on the knowledge and skills of our U.K. industry experts.

"Boosting our already world-leading air industry, the contract will sustain thousands of jobs across the U.K. and will ensure that the U.K. remains at the top table when it comes to combat air." 
Tempest will pioneer cutting-edge technologies, including those assisted by artificial intelligence, machine learning and autonomous systems, to meet the capability requirements of future conflicts and be operational in the mid-2030s.
The design and production of Tempest demands a different approach and the Team Tempest partners are working with companies in their supply chain to drive digital transformation, embedding a digital enterprise through the ecosystem; embracing an agile approach that will deliver a combination of advanced technologies, efficiency, speed of production and lower costs.
Research conducted by PwC underlines how the Tempest program is expected to deliver significant and wide ranging benefits to the U.K., stimulating vital investment, productivity, skills and innovation, supporting an average of 21,000 jobs a year.
Chris Boardman, Group Managing Director of BAE Systems' Air Sector, added, "Working with our industry partners and the Ministry of Defense, we are on track to deliver an ambitious program for the U.K., which will provide a highly advanced and sophisticated air defense capability, capable of countering future threats and safeguarding our national security and defense.
"The funding […] marks a critical next step for the program and, with our partners, we will work together to define the technical and capability requirements and develop the concept which will bring Tempest to life."