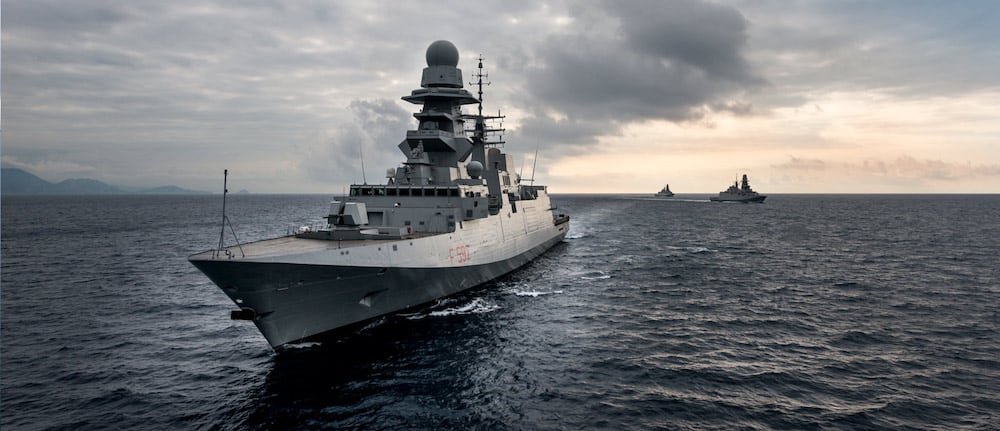 Fincantieri has signed a contract with the Indonesian Ministry of Defense for the supply of 6 new FREMM class frigates, the modernization and sale of 2 used Maestrale class frigates, and related logistical support to modernize the country's outdated Navy.
The agreement will strengthen the collaboration between two countries in a strategic area of the Pacific.
Fincantieri will be prime contractor for the entire program, which will involve Italian company Leonardo and Indonesian shipyard PT-PAL.
The modernization of the two Maestrale class vessels, which Fincantieri will acquire from the Italian Navy once decommissioned, will be carried out in Italy. The deal will ensure significant employment benefits for Italian shipyard workers and numerous small and medium-sized companies.
Giuseppe Bono, CEO of Fincantieri, commented: "This program has an extraordinary strategic importance, both for the economic return for our country and for the Italian defense supply chain, and because it ensures Fincantieri's strong positioning in the area, paving the way for the finalization of further important negotiations for other programs already in progress also in the civil sector.
"Finally, I want to acknowledge our Navy, which has made a decisive contribution to building together with the Country's industry a ship that is appreciated all over the world and which fully satisfies its operational needs."