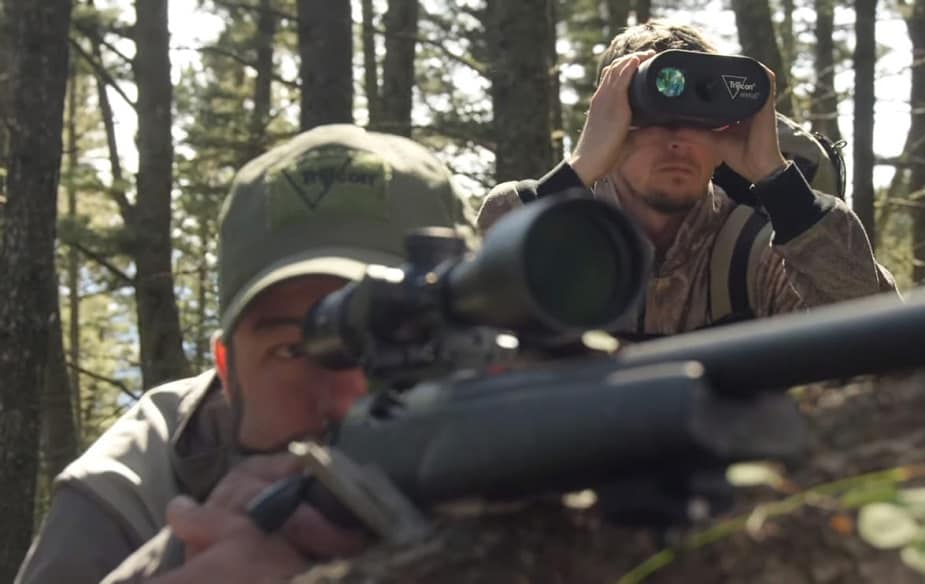 Trijicon, Inc. has presented the Ventus wind-mapping and range-detecting handheld device at IDEX 2021. The device is the first of its kind available in a handheld format, and provides shooters with previously unattainable data about their environment for long-range accuracy.
The Ventus measures three-dimensional wind velocities at multiple distances out to 500 yards and ranges real-world, non-reflective targets up to 5,000 yards. The device utilizes an advanced Doppler LIDAR engine and four collimated lasers sent out in a cone to measure wavelength interaction with dust particles at up to six different distances.
Thanks to a fiber optic collimated laser capable of returns through dust, fog, sleet, and snow, the Ventus offers extreme, all-weather performance. This technology allows the Ventus to calculate for head, tail, cross and vertical wind, giving shooters an incredibly accurate wind reading.
The Ventus is built and tested to MIL-STD-810G standards and features a rugged housing and scratch-resistant lenses for the ultimate in durability. Likewise, a 9x optical magnification and center cross-dot reticle aid in target acquisition at extended range. Simple, intuitive controls allow for ease of use and navigation of the menu, while oversized buttons allow shooters to measure wind and range. Two rechargeable lithium 18650 batteries give the Ventus outstanding battery life in the field.
The unit will also be available in a Ventus X model, which features a user-configurable on-board ballistic solver and pairs with the Trijicon Ballistics Calculator App for a customized long-range shooting experience. Soon to be available on both iOS and Android, the ballistic app allows for seamless Bluetooth connection with the Ventus X, stores shooter and target geographic locations, provides a ballistic solution, and displays a wind map overlay of readings.