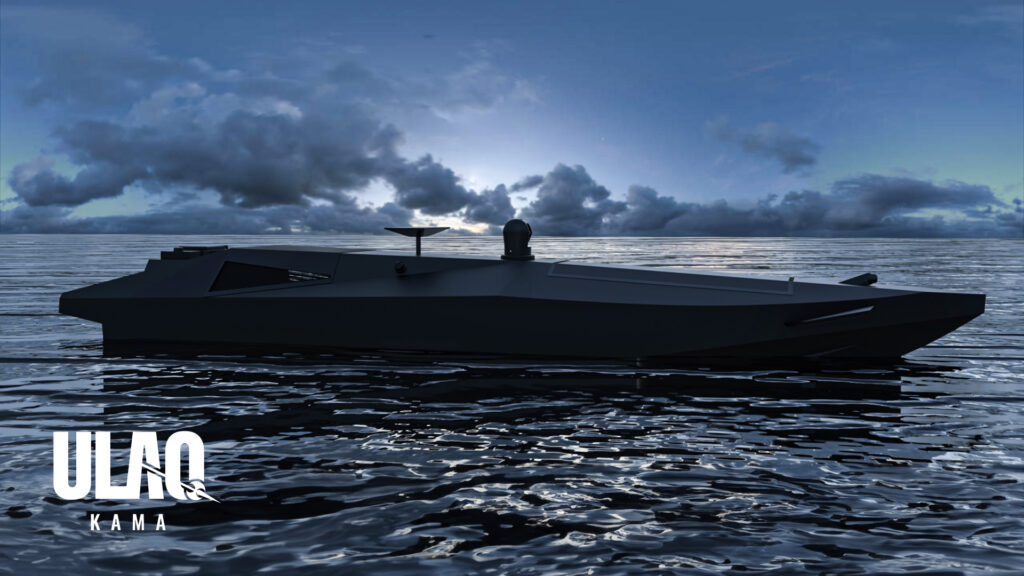 Meteksan Defence and Ares Shipyard have released the ULAQ KAMA unmanned surface vessel (USV) at IDEF 2023, designed to serve as both a deterrent weapon and also as an uncrewed ISR platform.
In a joint statement, ARES Shipyard Chief Executive Officer Utku Alanç, and Selçuk Kerem Alparslan, President of Meteksan Defense, said: "We would like to express with great pride and happiness that the ULAQ family, Turkey's first armed unmanned surface vessel, continues to expand. We are aware of how important the ULAQ unmanned surface vessel is for the defense of our country's blue homeland and the protection of our maritime interests. Today, we are witnessing together that asymmetric practises, just like in the past, continue to have the potential to alter the course of operations, even wars. By blending the most advanced work carried out in this context with the experience we have gained from the Ulaq family, we are offering the ULAQ KAMA expendable unmanned surface vessel to the service of our country and allies.
"ULAQ KAMA is not only a deterrent weapon with its explosive payload but also serves as an Intelligence, Surveillance, Reconnaissance (ISR) platform thanks to its uninterruptable communication network, long-range, very low silhouette and unique sea worthiness beyond its dimensions. ULAQ KAMA, with its distinct features, will present new and asymmetric options to operational decision-makers, spreading trust to friends and fear to foes.
"Considering that one of the most important elements of Asymmetric Warfare is directly proportional to the number of platforms, we would like to proudly state that we have built our production infrastructure to produce the same and high quality ULAQ KAMA as soon as possible. As a result, we will be able to deliver more than 100 USV's to our end-users in less than a year after the requirement is notified. Congratulations to our country and our allies."
The ULAQ KAMA will be IDEF, Istanbul Salon/Hall 7-721A.
Find manufacturers and suppliers of unmanned surface vehicles for defense >>