Thales is entering into exclusive negotiations for the acquisition of RUAG International's Simulation & Training Business (RUAG S&T) in a deal aimed at strengthening Thales' presence in Switzerland, France, Germany and the United Arab Emirates (UAE).
RUAG S&T develops sophisticated training technologies for land forces. It has a strong track record in training services and benefits from a solid market reputation, long-term contracts and decades of investment in products and technologies. RUAG S&T is engaged in significant contracts with ARMASUISSE and other key customers. It employs more than 500 people in four countries and is expected to generate sales of €86 million in 2021.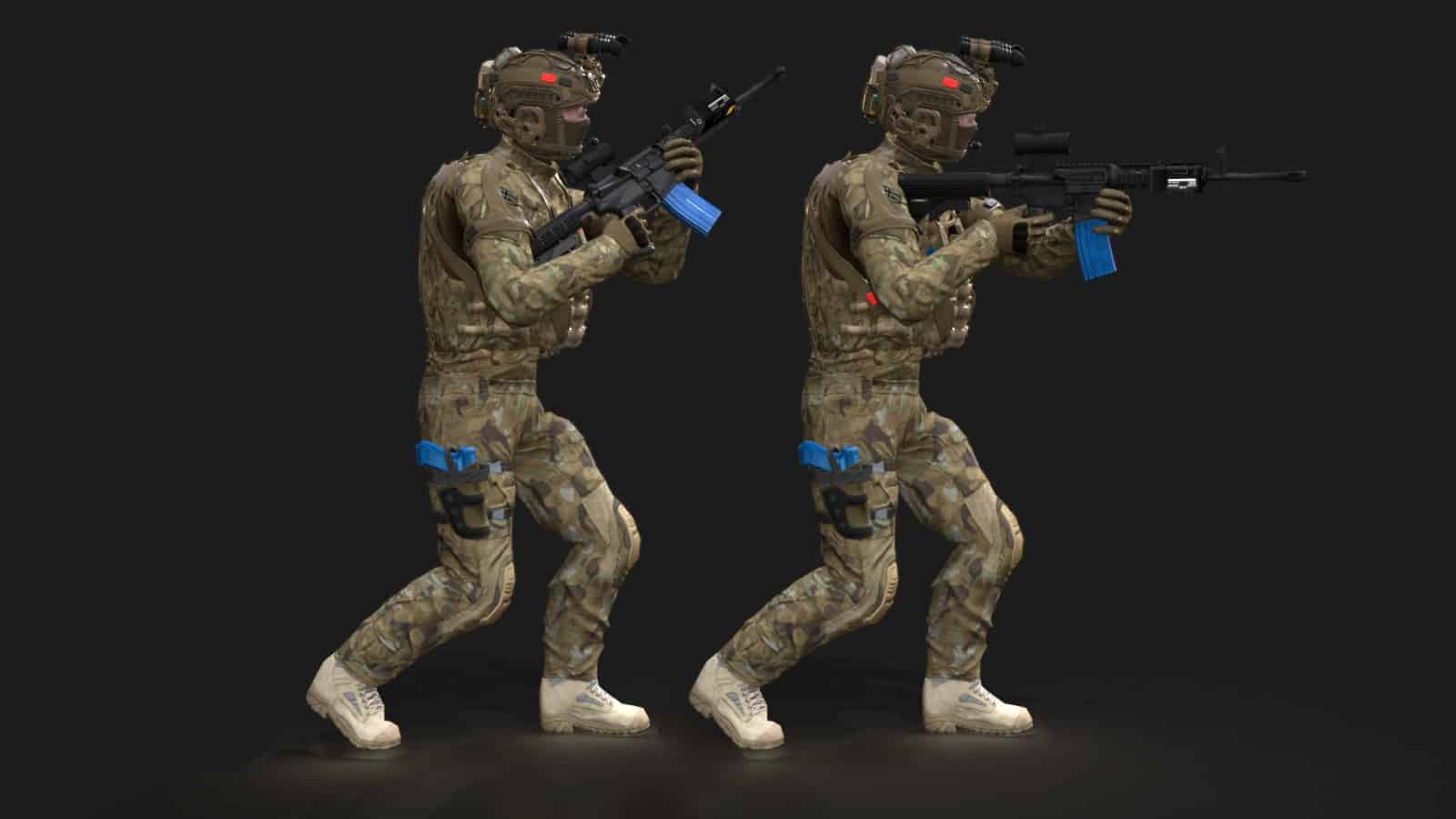 The next-generation RUAG AS G13 Tactical Engagement System, consisting of Helmet HALO system, body worn G13 Lightweight Cache and RUAG AS Laser fitted to Picatinny rail. Image courtesy Nautilus International
Thales' Training & Simulation business (Thales T&S) designs and delivers training capabilities for armed forces, civil, and government helicopter operators worldwide. Thales T&S also acts as an industrial partner for the co-development of large-scale systems of systems for defense programs. With 1,000 employees, the business has industrial sites in France, the United Kingdom, Germany and Australia as well as joint ventures and training sites in the USA, Middle East and Europe.
Together, RUAG and Thales aim to build long-term success through the complementarity of Thales' synthetic training background with RUAG International's live training background.
The combination of the two will accelerate the deployment of next-generation hybrid solutions to encompass the three key dimensions of live, virtual and constructive training. The new entity will also boost Thales' capacity to accompany the digitization of land forces' training.
Already benefiting from a first experience of a major program, jointly developed within the framework of the French Army's landmark training program (CERBERE), the new structure will provide customers across the world with a portfolio of high-performance products. It also aims to offer extended services to support force readiness and development of new operational concepts, securing the continuity of the training services operated for ARMASUISSE to ensure the operational preparedness of the Swiss Army.
The closing of the transaction is expected in 2022 upon completion of regulatory clearances process.
"We are delighted to welcome the RUAG Simulation & Training staff. Together with Thales teams they will bring further expertise in the training and simulation field for land forces," said Yannick Assouad, Executive Vice President Avionics, Thales."The training and simulation market is growing and increasingly digital. Greater use of simulation from concept definition to operations increases effectiveness and helps live training to address cost and environmental challenges. With this project, Thales strengthens the digitization and European footprint of its Training & Simulation activity to support its customers' ambitions in an ever more complex world."
"We are delighted to have found a leading industry partner in this field in Thales," said André Wall, CEO RUAG International. "With its experience and global presence, it brings with it the very best prerequisites to continue and expand the business activities in the Simulation & Training area and leverage the existing skills of our highly specialised training experts."