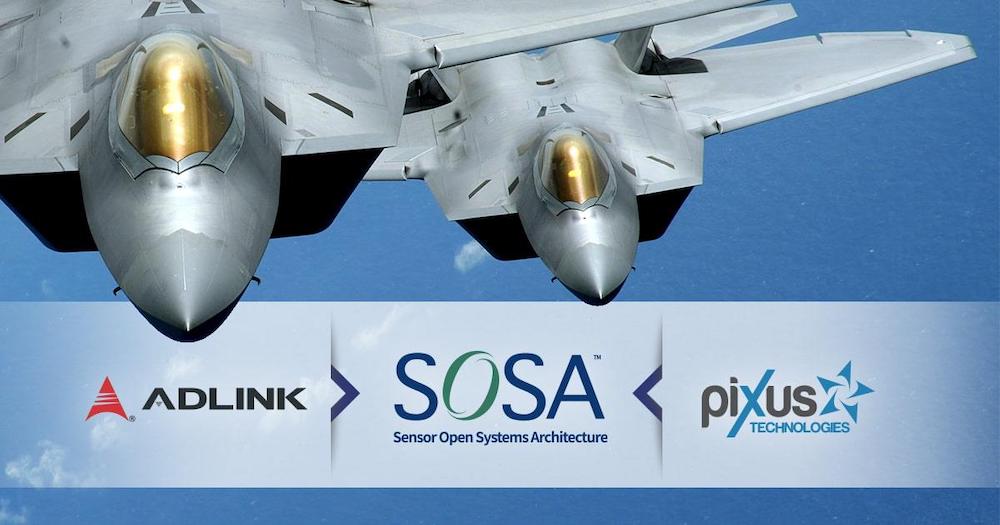 ADLINK Technology Inc. has formed a strategic partnership with Pixus Technologies to develop highly integrated, Sensor Open Systems Architecture (SOSA)-aligned OpenVPX system solutions for deployment in missions critical aerospace and defense applications. 
The two companies will build proof-of-concept demonstration units with their integrated offerings and engage with global system integrators to develop advanced Command, Control, Communications, Computers, Intelligence, Surveillance, and Reconnaissance (C4ISR) applications.
The companies will deliver non-proprietary, open-architecture embedded computing capabilities, which aim to enable system integrators to focus on differentiating their end applications while making them easily reconfigurable and upgradable, highly cost-effective, and quick to develop and deploy.
ADLINK is an active member of the SOSA Consortium, which develops non-proprietary open systems architectures based on the latest U.S. Department of Defense (DoD) Modular Open Systems Approach (MOSA) and/or commercially available open standards.
"Advancements in C4ISR capabilities and complexities are changing the nature of aerospace and defense systems, and when complexity increases, so does cost. SOSA has the backing of all three entities (air, land and sea) with wide industry engagement to enable, enhance and accelerate the deployment of affordable, capable, interoperable and upgradeable systems," said Elizabeth Campbell, CEO of Americas, ADLINK.
"ADLINK's experience and expertise in military-standards compliant, rugged solutions spans over 40 years, and being an active member of key industry consortia further demonstrates our commitment to this market. With Pixus Technologies as our strategic partner, ADLINK will deliver system integrators fully-integrated, SOSA-aligned OpenVPX system solutions that help speed time-to-market and lower development costs."
"The emerging SOSA and VITA profiles present an ideal opportunity for Pixus to leverage our expertise in high-performance OpenVPX backplane design and unmatched thermal management capabilities for chassis platforms," Justin Moll, Vice President of Sales and Marketing for Pixus Technologies, added.
"Combined with ADLINK's embedding computing and processor expertise, the two companies will be able to develop pre-tested and integrated designs for a wide range of SOSA aligned ATR and rackmount system requirements."