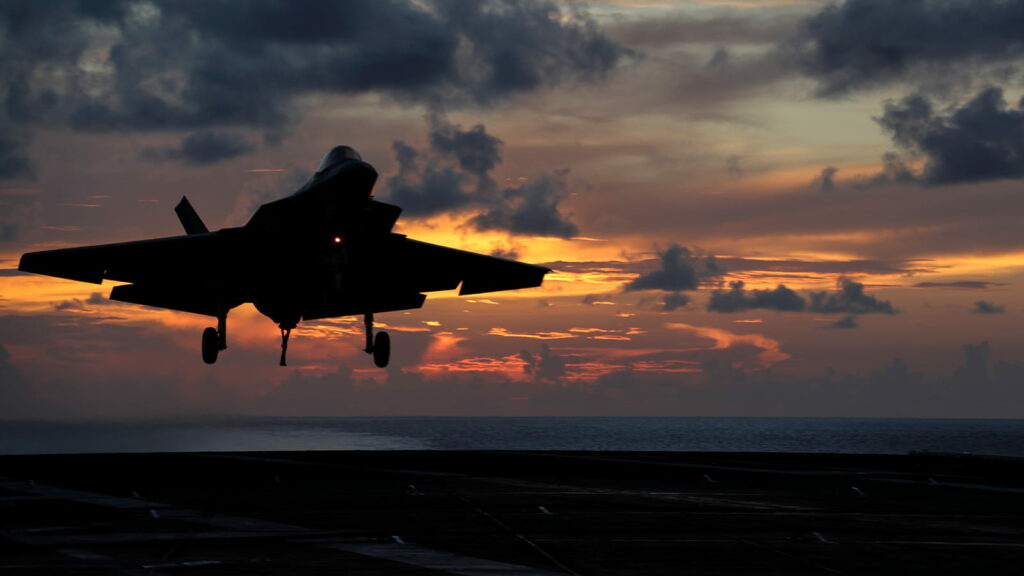 Raytheon Technologies has delivered all 23 contracted Joint Precision Approach and Landing Systems (JPALS) low-rate production units to the US Navy on time or ahead of schedule.
JPALS is a software-based GPS navigation and precision approach landing system that guides aircraft onto carriers and amphibious assault ships regardless of sea state or weather conditions, bolstering safety and operational capability. It is integrated on the F-35 and was recently sold to the Japan Maritime Self-Defense Force.
"This is a significant milestone for the JPALS team and highlights the incredible efforts of hundreds of our teammates over the past decade who developed and now have fully delivered these critical systems that our Warfighters and International Partners need," said Capt. Kevin Watkins, program manager for Naval Air Traffic Management Systems (PMA-213) at the Naval Air Systems Command. "This team overcame many barriers over the past several years, successfully achieving the required outcome to deliver all of the capabilities needed, on time and affordably."
"Since contract award in 2019, our team has worked closely with Naval Air Systems Command to outfit the fleet's carriers and ships with JPALS to ensure pilots can land safely and successfully anywhere in the world," added Mark Maselli, Raytheon Technologies' JPALS program manager. "Their mission became our mission, and our team committed to ensure every single system was delivered to the customer on time or ahead of schedule."
JPALS is deployed on all US Navy aircraft carriers and amphibious assault ships, as well as F-35 aircraft. In addition, JPALS is deployed on two international platforms, the Royal Navy's HMS Queen Elizabeth, and the ITS Cavour, an Italian aircraft carrier, to support their F-35 squadrons. JPALS is expected to be deployed on the JMSDF's JS Izumo in 2024.
Raytheon has also developed an expeditionary variant of JPALS called eJPALS, which is a smaller, portable system that could be packaged in ruggedized cases, mounted on small vehicles and deployed in austere, remote locations for precision landings. According to Raytheon, the system could establish up to 50 different landing points within a 20-nautical-mile radius.
Work for this program has been executed in Fullerton, California, and Largo, Florida.
Find Military Navigation Equipment manufacturers & suppliers rugged navigation displays for army, navy and defense applications >>