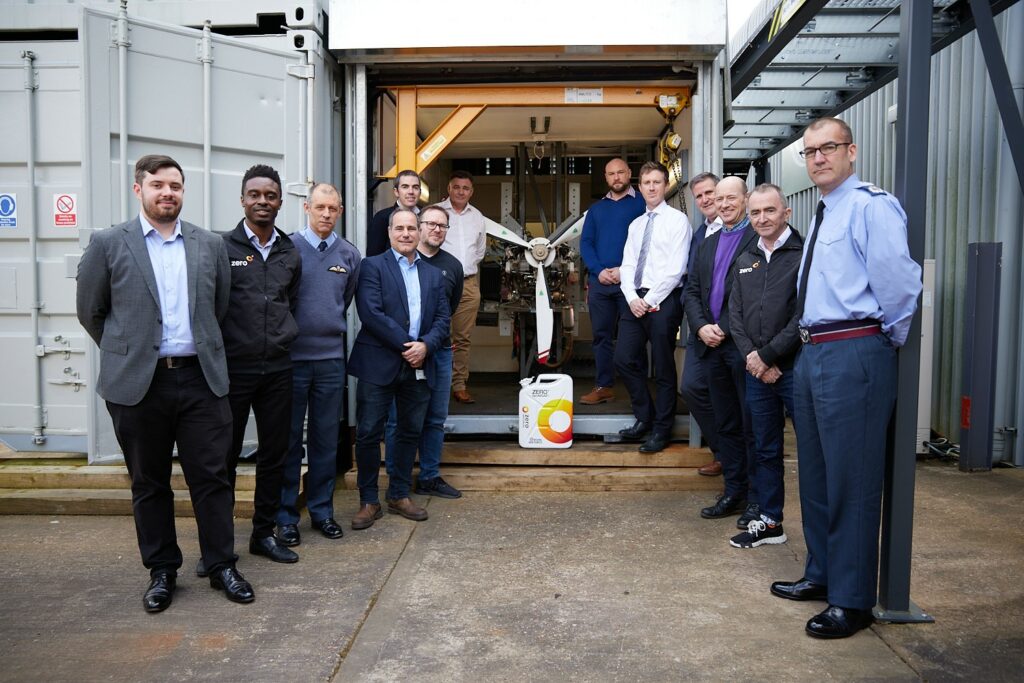 The Royal Air Force (RAF) is set to create two experimental aircraft to showcase the capabilities and potential of a range of sustainable technologies.
The aircraft are being developed under Project Monet, a joint initiative between the Rapid Capabilities Office (RCO) and Industry. Monet will draw together expertise from across the RAF and industry to evaluate how technologies can meet key military requirements and the whole-life environmental impact of operating such a fleet of aircraft.
The range of sustainable aviation technologies include the potential for all-electric battery power, synthetic fuelled combustion engines, hydrogen cell, and hybrid.
Group Captain Hackett, Military Head of Flight Test on Team Tempest, said: "Monet will be an exciting journey into the future of sustainable flight for the RAF. We will develop and understand the technologies to enable future military aircrew and air cadets to begin their journey into aviation, and yet not adversely impact the world we all share, I can't think of a better motivator to push us all onto success."
The two-year partnership with Babcock and Swift Aircraft using light training aircraft will also deliver additional benefit by providing a means to evaluate a broader range of factors including logistics, ground operations, human factors, and certification. As a result, the work is expected to provide important information which can be readily transferred to other environmentally conscious capability projects and developments.
Jon Russell, Babcock UK Aviation Engineering Director, said: "Sustainability is an increasingly important factor for the aviation industry and an integral part of our strategy to support our customers. By working with the Rapid Capabilities Office, we will be advancing the technology that can be used to address environmental challenges, as well supporting the RAF's goal to be net zero by 2040."
David Stanbridge, Managing Director of Swift Aircraft, commented: "We were delighted to be awarded this contract with the MoD; it's a privilege to be involved in the RAF's path to a net zero future under the 2040 program. Swift Aircraft is taking significant steps towards building a sustainable aviation future and the objectives of Project Monet are complementary to our goals. Together we will test and develop potential carbon neutral technologies, providing real world data that is crucial to helping inform decisions about future flight operations."
Project Monet will add to the growing number of RAF successes in the sustainable aviation space, following on from the record breaking fully synthetic aviation fuel flight in November 2021, and the world-first sustainable fuel military transport flight in November 2022.
The Royal Air Force's drive towards greater use of alternative and sustainable fuel is said to be gathering pace. With the potential to maintain or possible enhance operational ability, the RAF believes its an important endeavour for the Armed Forces and the collective mission to tackle climate change.
Defence Minister Baroness Goldie, added: "The RAF has an open, innovative mind as to the future of military aviation and these demonstrator aircraft will help that approach to flourish."
Find Military Engine manufacturers & suppliers rugged, mil-spec engines for aircraft, military vehicles, tanks and submarines >>