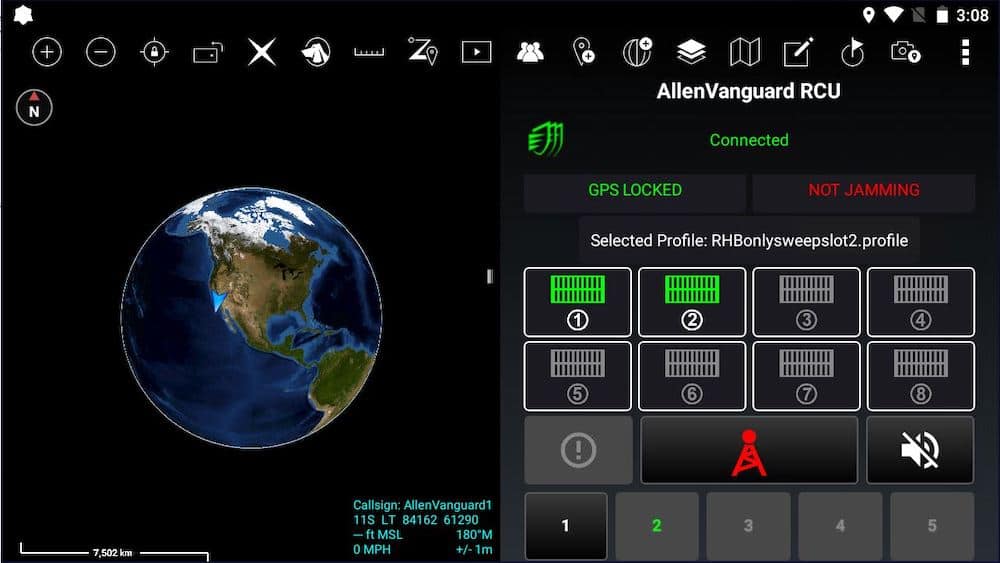 Allen-Vanguard will launch a new Electronic Countermeasure (ECM) Plug-in for the Android Tactical Assault Kit (ATAK) platform at Eurosatory 2022 in Paris, 13-17 June.
This new application unifies the Command and Control (C2) of all the company's ECM products to simplify the training, operational and maintenance burden for mission commanders.
The ATAK ECM Plug-in is being developed by Aries Defence, and interested parties can visit Allen-Vanguard at Eurosatory to discuss the new Plug-in and all its ECM, counter Improvised Explosive Devices (c-IED) and counter Unmanned Aerial Systems (c-UAS) capabilities in Hall 5A, Stand ED-657.
ATAK is an Android smartphone geospatial infrastructure and military situational awareness application. It allows for precision targeting, surrounding land formation intelligence, situational awareness, navigation and data sharing.
Aries Defense develops ATAK Plug-ins and is an American defense company that provides tactical-edge video and data solutions to improve situational awareness and increase combat lethality. The company has developed over 50 ATAK Plug-ins which are currently fielded by US Agencies, SOCOM and the US Marine Corps. ATAK has a Plug-in architecture allowing developers to add specialist functionality while capitalizing on the expanding network that ATAK provides. At the same time, it also provides an easily customizable intuitive interface making it adaptable to the divergent needs of Allen-Vanguard's wide end user base; whilst maintaining commonality to ease the training burden.
The Allen-Vanguard ATAK ECM Plug-in provides direct C2 to the suite of Allen-Vanguard products facilitating operational mission fills and delivering real-time enhanced situational awareness to increase the response time for quick reaction forces and support decision makers to improve operational tempo.
Combing the ECM Plug-in with the ATAK network creates the possibility to remotely operate and modify key ECM systems, thereby simplifying their operation and maintenance while reducing the size and weight of system management by removing the need for extra cables and controllers. It also fully integrates their ECM systems into the SOCOM TAK Program of Record to improve auditability.
"The launching of our new ATAK ECM Plugin delivers an excellent addition to our product range, to ease the operational burden and simplify the operation and maintenance of our products," said Bobby Strawbridge, Director Business Development. "It also demonstrates our commitment to innovate and use the best possible hardware and software solutions to maintain RF dominance and pave the way with a world class ATAK Plugin developer to improve our customers' end user experience and overall mission protection. We are also really looking forward to being at Eurosatory to showcase our extensive ECM capabilities."