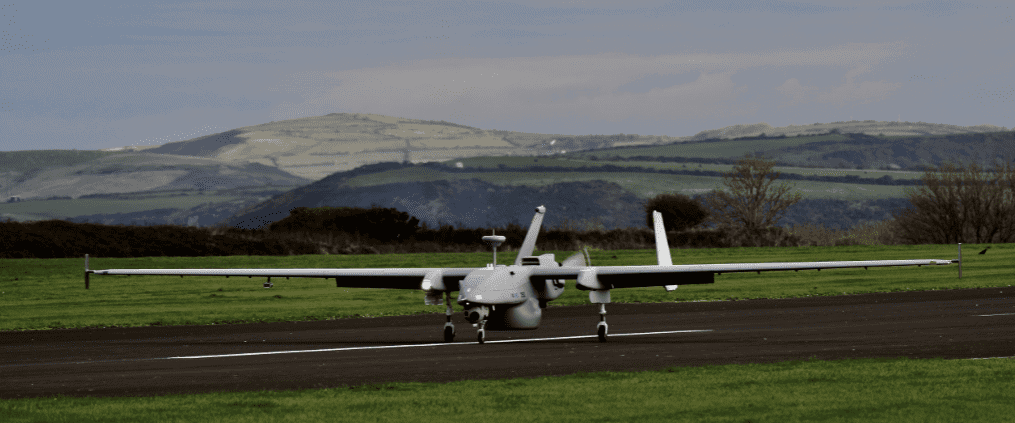 Israel Aerospace Industries (IAI) and 2Excel Aviation have signed a Teaming Agreement to develop future uncrewed aerial systems (UAS) use in UK airspace.
Initial efforts will focus on growing and enhancing 2Excel's regulatory approvals in the uncrewed sphere using the Maritime version of IAI's Heron, the company's most prolific UAS.
The highly capable aircraft has 500,000 hours of safe operations around the globe. It carries a suite of advanced sensors, cameras and communications equipment that provide persistent reconnaissance for a range of missions, including Search and Rescue, border protection, fisheries patrol, and safety at sea.
Successful in-person and virtual demonstrations of the Heron for UK Government and civil observers, flying out of West Wales Airport in Aberporth, Wales, proved IAI and 2Excel could operate a highly capable Medium Altitude Long Endurance (MALE) platform in the UK within the constraints of the regulatory environment.
Feedback from the UK Civil Aviation Authority was very positive, paving the way for future uncrewed operations.
Moshe Levy, Executive Vice President, and General Manager of the IAI Military Aircraft Group, said: "IAI's robust Heron UAV system is currently in service with numerous worldwide customers in various operational scenarios under diverse conditions. The strengthening and enhancing of IAI's relationship with 2Excel Aviation will enable both companies to maximize the potential synergy between their respective manned and unmanned capabilities, coupled with unsurpassed customer service, to provide superior and wide-ranging solutions for the UK's Maritime ISR requirements and challenges. I am confident that IAI's 40+ year legacy as a world leader in designing, manufacturing and operating UAV systems combined with 2Excel's expertise in ISR manned services, will facilitate timely compliance with all the regulatory requirements of the CAA and to commence operation of the Heron UAV system in the UK."
 
Andy Offer, co-founder, and Director of 2Excel Aviation, said: "2Excel and IAI have already demonstrated to potential customers we were able to deploy Maritime Heron for a variety of tasks in restricted UK airspace during November 2021. This agreement will see us jointly develop these capabilities and approvals, using a real aircraft flying in the real world. The rapid pace of technological advancement is creating new ways to generate actionable intelligence, insights and awareness which is potentially incredibly valuable for a range of customers."
Find military UAS manufacturers & suppliers Unmanned Aerial Systems for defense >>