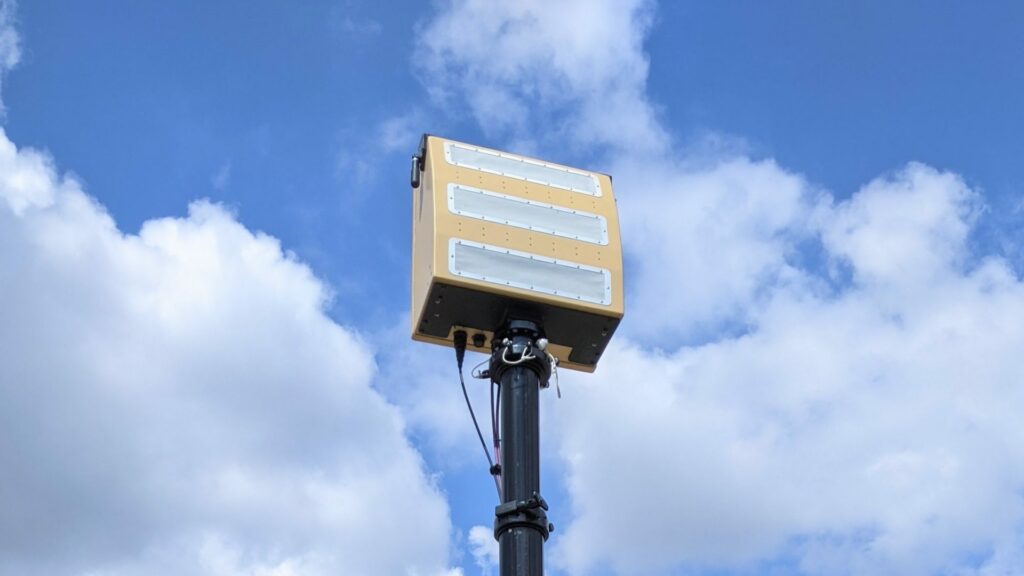 British designer and manufacturer of electronic-scanning radars and surveillance solutions Blighter Surveillance Systems, has been awarded a contract to supply its multi-mode A800 3D e-scan drone detection radars to Raytheon UK as part of a laser weapon project with UK MoD.
The Laser Directed Energy Weapon (LDEW) system project will deliver a demonstrator system to showcase the capability of the Raytheon Technologies-manufactured laser in neutralizing small Uncrewed Aerial Vehicles (sUAV), using two A800 radars for initial target detection and direction of the laser's targeting system. The laser weapon system will be mounted to a vehicle, with the ground-based A800 providing detection and designation nearby.
Blighter will be assisting with the design phase of the laser weapon system and developing a concept of operation and support during the trials, which will take place at a UK MoD test range. Blighter was chosen for this contract not only for the best-in-class detection capabilities of the radar itself, but also because the A800 is designed with integration in mind, able to seamlessly operate in cohesion with existing Command and Control (C2) systems.
Blighter's A800 3D radar offers an innovative ground-based solution to threat detection, utilizing multi-mode surveillance capability usually reserved only for large-scale radar systems and packaging it into a smaller, more flexible radar with a maximum range of 20km. The A800's multi-mode capability allows it to detect targets in the air, on land, and at sea, within the operating region of the LDEW laser weapon, using state-of-the-art clutter filters to simplify the LDEW test regime.
The A800 multi-mode drone detection radar is ideally suited to detection of UAVs and also capable of being mounted to vehicles, towers and masts, and will be supplied in an ITAR-free off-the-shelf configuration.
Blighter CEO, James Long said: "We are excited to be working with Raytheon UK on this project, which will demonstrate how our cutting-edge A800 e-scanning radar can operate in synchronicity with next-generation laser weapon technology to provide the edge on the battlefield. We are proud to provide our expertise in threat detection and integration for such an important step in Counter-UAV operations."