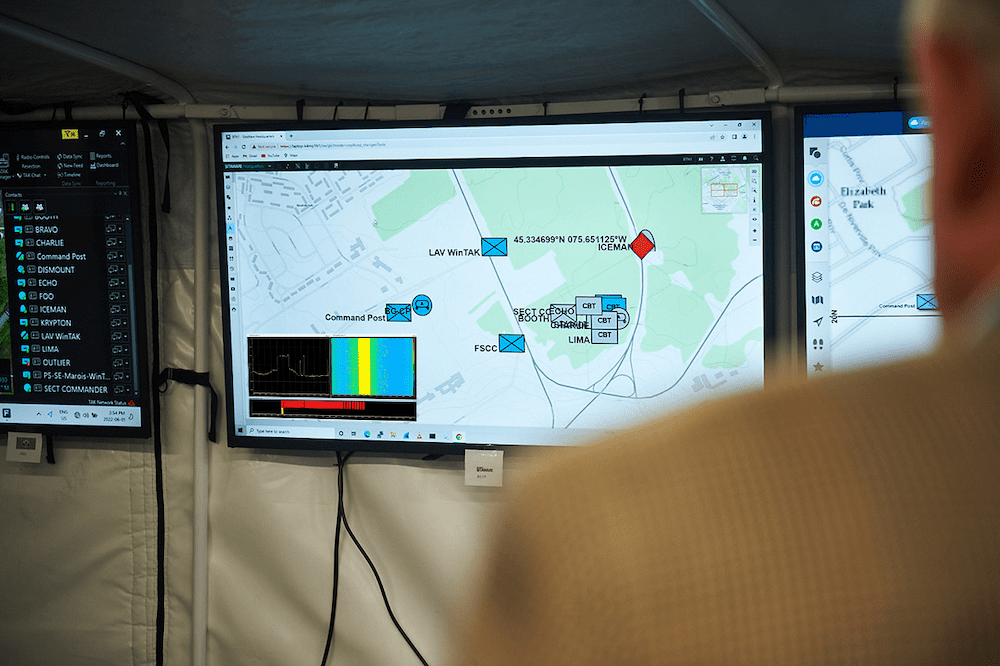 Allen-Vanguard has been innovating with industry partners to integrate EQUINOX Next Generation (NG), its latest Electronic Countermeasures (ECM) system, into Canadian Army Tactical Command and Control (C2) systems.
Allen-Vanguard is expanding on its experience of maximizing the capability and flexibility of its ECM assets by utilizing the ATAK ECM Plug-in. The company is now innovating with General Dynamics Mission Systems–Canada (the current provider of the Canadian Army Tactical C2 capability) to ensure that these benefits can be delivered through in-service equipment and communications infrastructure, while preparing for future electronic warfare requirements and essential modernization programs.
The integration solution provides direct C2 to the EQUINOX (NG) ECM system facilitating operational mission fills and delivers real-time enhanced situational awareness to increase the response time for quick reaction forces and support decision makers to improve operational tempo.
Using the existing Army C2 system and network minimizes the training burden and creates the possibility to remotely operate, exploit and reconfigure key ECM systems.
This process simplifies operation and maintenance, while reducing the size and weight of system management by removing the need for extra cables and controllers.
"Allen-Vanguard is committed to innovation in order to meet the challenges of the future battlespace," said Steve Drover, Director Business Development. "This exciting research and development program with General Dynamics Mission Systems–Canada is an excellent example where both companies are collaborating to maximize the capability, flexibility and operational data exploitation of existing in-service systems for the benefit of users and commanders."