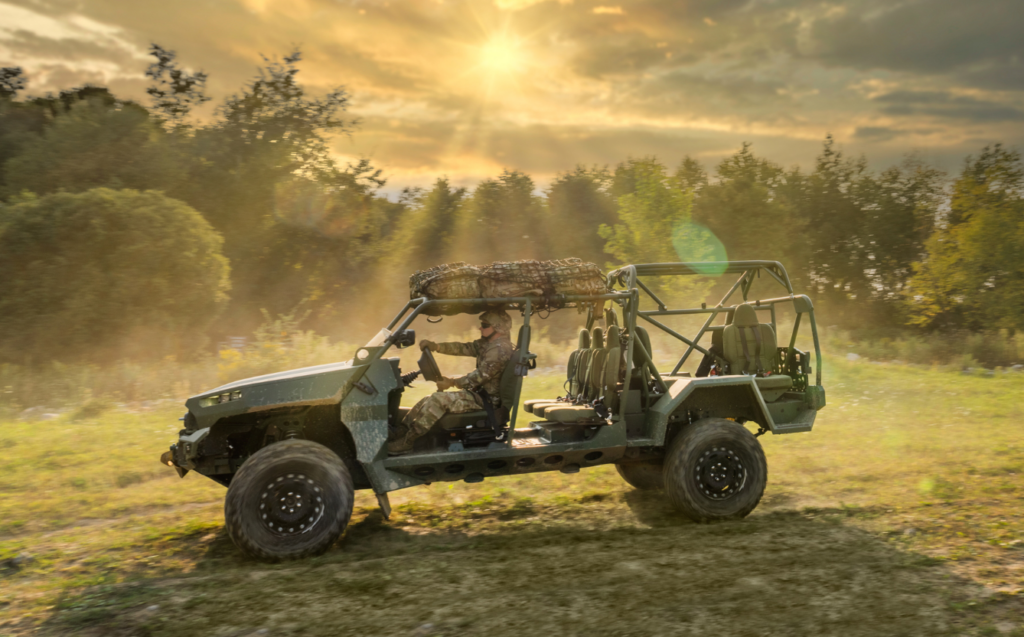 GM Defense, subsidiary of General Motors, has received a full-rate production decision from the US Army for the Infantry Squad Vehicle (ISV).
GM Defense won the initial $214.3 million contract in June 2020 to develop the light and agile all-terrain troop carrier to transport a nine-soldier infantry squad and their equipment.
"I'm proud of the GM Defense team for reaching this important milestone in the Infantry Squad Vehicle program and am thankful for the close relationship we maintain with our trusted U.S. Army program office customer," said Steve duMont, GM Defense President. "Achieving the ISV full-rate production decision strengthens our credibility and amplifies the success of our manufacturing processes. By working in close collaboration with our customer, we have delivered more than 300 vehicles to our U.S. Army customer with many already fielded to the Army's 82nd and 101st Airborne Divisions."
The ISV is based on the award-winning Chevrolet Colorado ZR2 midsize truck architecture and leverages 90 percent commercial-off-the-shelf (COTS) parts, including Chevrolet Performance race components. At 5,000 pounds, the expeditionary ISV is light enough to be sling loaded from a UH-60 Black Hawk helicopter and compact enough to fit inside a CH-47 Chinook helicopter for air transportability. The vehicle's high percentage of COTS parts provide global defense and government customers flexibility and optionality to outmanoeuvre threats and support mission requirements as they evolve.
"Our flexibility during the pursuit of the ISV helped us win the early stages of the contract award and has since played a pivotal role in delivering the best value solution to the U.S. Army," added Rick Kewley, GM Defense Vice President of Product Development and Advanced Engineering. "Not only did customer feedback make the ISV better at an accelerated pace, but it also helped us bring to bear the engineering and manufacturing expertise from our parent company, General Motors, to add new capabilities while fulfilling the army's design and performance requirements. We remain confident in our ability to meet higher production quantities in the future."
According to GM Defense, its demonstrated the adaptability of the ISV by expanding the initial nine-passenger troop carrier into a family of vehicles. The GM Defense-produced ISV variants offer configurable vehicles adapted for a broad range of mission profiles, including fire support, command and control, electronic warfare, counter-unmanned aircraft systems, reconnaissance and logistics, and casualty evacuation.
The ISV was the first major award for GM Defense since the subsidiary was re-established by its parent company in 2017.