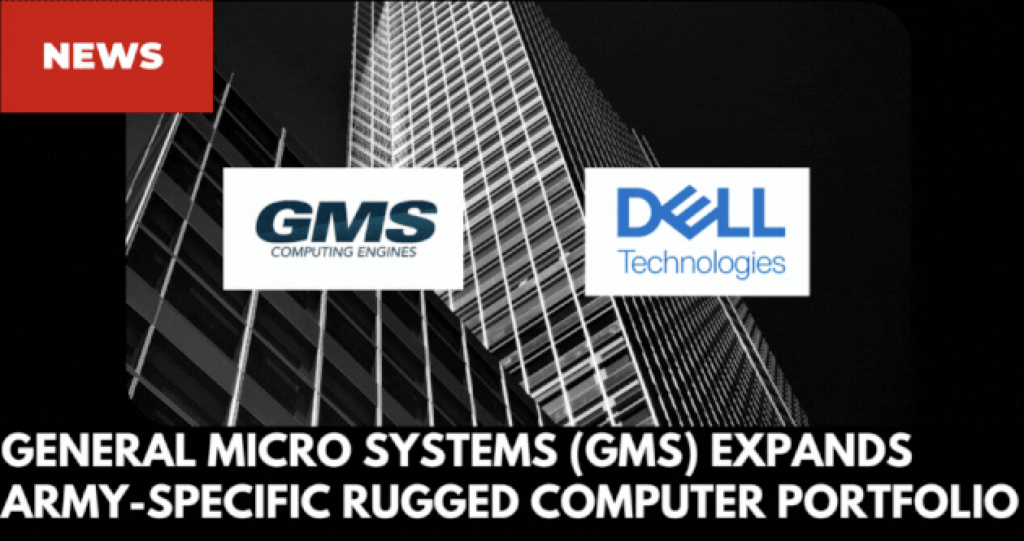 General Micro Systems (GMS) has announced its expanded portfolio of rugged small form factor (SFF), OpenVPX and rackmount equipment that offers next-generation deployed processing and enhanced bandwidth to the US Army.
With capabilities from Dell Technologies OEM, the combined portfolio can enable more U.S. Army programs to realize the latest commercial-off-the-shelf (COTS) technologies along with GMS's rugged server portfolio.
According to General Micro Systems, the collection of the product categories brings proven capabilities that support high-performance, data-driven decision making in harsh, space-constrained environments. The need for more agile, resilient and upgradable systems is believed to have never been greater. Driven by massive amounts of data, connectedness, and a growing proliferation of processing nodes between in-vehicle, edge and forward command post systems, next-generation computing requires ultra-rapid response times within stringent space and power constraints to win the future flight.
Ben Sharfi, chief architect and CEO at General Micro Systems, said: "The computing needs of next-generation Army systems requires new levels of processing power, network connectivity and data bandwidth housed within fit-for-environment enclosures. Our small form factor systems—already deployed in a thousand Army platforms—plus our new X9 Spider modular computers and X9 Venom OpenVPX blade computers were developed specifically with the Army's next-gen requirements in mind. Adding Dell's rackmount servers to GMS's existing rugged servers provides a one-stop rugged shop for all of the Army's computing needs."
Tom Hazlett, VP of sales at General Micro Systems, added: "Whether running in-vehicle AI and image processing systems or ensuring the integrity and security of high-bandwidth networking at the edge, our small form factor and OpenVPX, MOSA and SOSA-aligned embedded solutions set the standard for supporting and protecting units in the field. The S1202-XVE, for example, has enough processing power to replace most 1U rackmount servers and operate between -40° to +85°C despite its small package, providing substantial benefits for any rugged system needing real-time transmission and analysis of large amounts of very high-resolution sensor and video data."
Hazlett added: "The combined solution from GMS and Dell provide a complete answer to unique U.S. Army edge computing challenges. These capabilities offer Dell servers for the heavy lifting and GMS in the field with SFF and OpenVPX SOSA-aligned embedded computers."
Manufacturers and suppliers of mil-spec rugged computers, military embedded computers, portable and rack-mount computers for military vehicles, equipment and operations >>