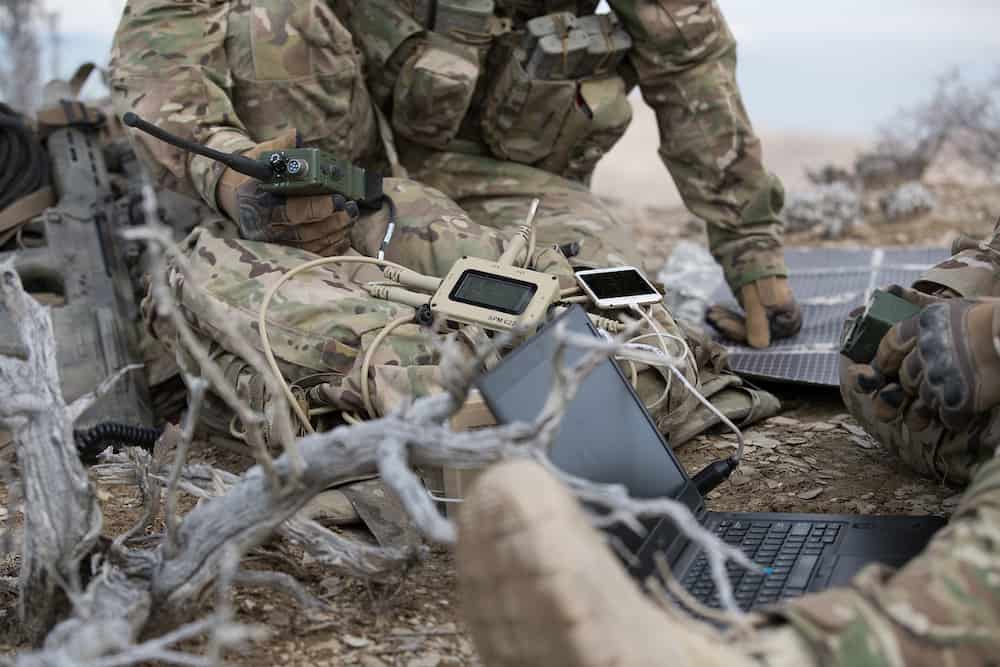 The US Marine Corps (USMC) has placed a major order with Galvion for delivery of its Squad Power Manager (SPM), a core element of Galvion's Nerv Centr Active Systems range, to provide scalable power and data solutions to the dismounted operator. 
The order, valued at $11 million, was placed by the Power Team within Marine Corps System Command's Logistics Combat Element Systems and will provide SPM systems to each Marine Expeditionary Force (MEF) within the Marine Corps, including Reserve Forces. Deliveries will start in January 2023.
Named P2S2 (Portable Power Scavenger System) by the Marine Corps, the Galvion SPM kit provides a lightweight and compact multifunctional system to enable the harvesting of energy from multiple sources.
Using a selection of cables, connectors and accessories, the system provides the ability to scavenge, distribute, and manage power from multiple power sources to include solar, Alternating Current (AC), Direct Current (DC), military batteries, North Atlantic Treaty Organization (NATO) plugs, and vehicle cigarette lighter/alternator attachments. 
The SPM kit contains:
Adapters to power USB-powered equipment;
Radios, including the AN/PRC-148, AN/PRC-152 and AN/PRC-117;
The Defense Advanced GPS Receiver (DAGR);
Portable computing devices and peripheral equipment.
According to Galvion, the SPM kit can scavenge power from partially discharged batteries, vehicles, and standard electrical outlets and convert that power into a usable format for powering devices and recharging batteries.
The SPM system requires no special configuration or programming, converting and managing power as efficiently as possible depending on power sources and equipment needs. This allows teams to minimize weight and logistic burden by carrying fewer batteries, while increasing operational efficiency through active monitoring and management of power usage.
"We are proud to see our SPM kits being adopted by the Marine Corps. With customized SPM kits already in use across all US DoD branches, including the US Army, Navy, Air Force, and SOCOM, this compact, intelligent power manager continues to deliver meaningful capability improvements that reduce the physical, cognitive and logistical burden on our warfighters," said Kristen Lomastro, President of Active Systems. "By providing the very best technical and engineering solutions possible, we help to increase their agility, lethality and survivability, and continue in our mission to protect and support those who protect us."
Find suppliers & manufacturers of Power Management Systems>>