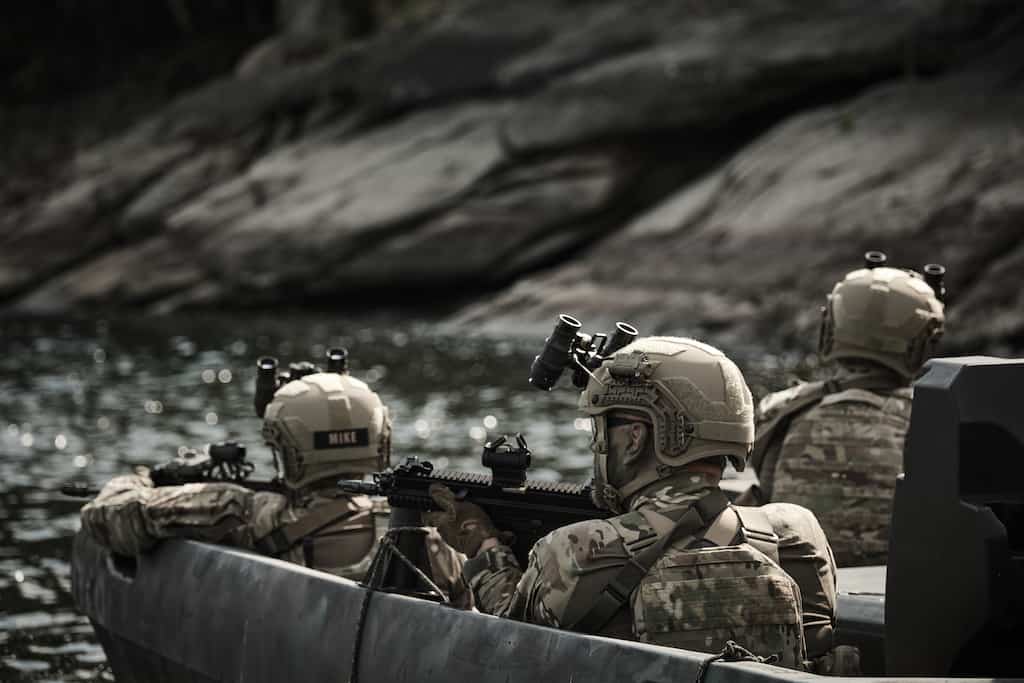 Galvion, an innovator in head protection systems and power and data management solutions, has established a European Production Hub in Poland.
This announcement coincides with the DSEI exhibition taking place in London, 12-15 September, where Galvion are exhibiting at booth H4-711.
Galvion's Polish investment plan was declared at a lunchtime VIP briefing in Gdansk on Friday 8th September, 2023.
Driven by Galvion's ongoing successes in NATO and the wider European regions, the new facility will be based in Gdansk and expected to be operational by Q1 of 2024.
Following recent consecutive contract awards for key European nations, Galvion is expecting to have close to 1.5 million helmets in service across NATO and other European countries by 2025.
The new Gdansk facility will initially house helmet finishing and assembly capabilities, in addition to critical support, maintenance, refurbishment, upgrade and training operations. The location was chosen following a comprehensive search and assessment period, and the functionality of the facility is expected to expand through 2026 and beyond to support Galvion's full product and solutions portfolio.
Galvion's existing core facilities in Canada and the USA will continue to design, develop, manufacture and service domestic, regional, and key global programs, customers, production and support requirements.
Jonathan Blanshay, Executive Chairman of the Board at Galvion, said: "Today's announcement represents a bold but necessary next step forward for the company. It is indicative of our commitment to delivering value for our global partners and programs, with an emphasis on responsible regional operations, as well as diverse through-life management, service and support opportunities. Getting our best-in-class protective and performance-enhancing equipment out to those who need it is our priority. By expanding our footprint to the European continent, we will be able to sharpen the focus of our manufacturing and support facilities around the world to enhance delivery, responsiveness, and supportability for all of our customers."
He added: "We have been impressed by the Polish authorities' receptiveness and assistance in our search, and we would specifically like to thank the office of the Marshal of Pomerania, the Polish Investment and Trade Agency, the Pomeranian Development Agency, the Gdansk City Council and the Regional Development Agency, Invest in Pomerania, for their ongoing interest and support."