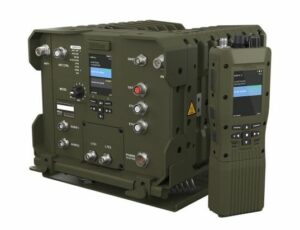 Bittium has received a new purchase order from the Finnish Defence Forces for its tactical Bittium Tough SDR handheld and vehicular radios to replace the existing stock of analog tactical radios with modern software defined radios intended for broadband tactical communications. 
According to Bittium, the Tough SDR radios will offer significantly better performance for the Finnish Defence Forces compared to the earlier generation digital tactical radios. These radios are compatible with the software defined radio based Bittium Tactical Wireless IP Network (TAC WIN) system already used by the Finnish Defence Forces. Part of the performance of the software defined radios is created with the software used in the radios. Thus, software development enables performance enhancements for the radios throughout their whole life cycle.
Valued at approximately €4,3 million (excl. VAT), this latest purchase order is the first optional additional purchase related to the purchase agreement signed on December 12, 2018. The radio deliveries related to this purchase order will begin during the year 2022. The company has said that this purchase order does not change its financial outlook for the year 2022, published in Bittium Corporation's Business Review January-September 2022 on October 21, 2022.
Bittium issued a stock exchange release on December 12, 2018, on the purchase agreement signed by the Finnish Defence Forces and Bittium. The purchase agreement includes terms for additional purchases, according to which, the Finnish Defence Forces have an option to purchase additional tactical radios and their related accessories, training, and system management for the use of the Army, Air Force, and Navy based on the prices agreed in the purchase agreement. If the optional additional purchase amounts would materialize in full, the total value of the purchases would be approximately €207 million excl. VAT (€257 million, incl. VAT) at the maximum.