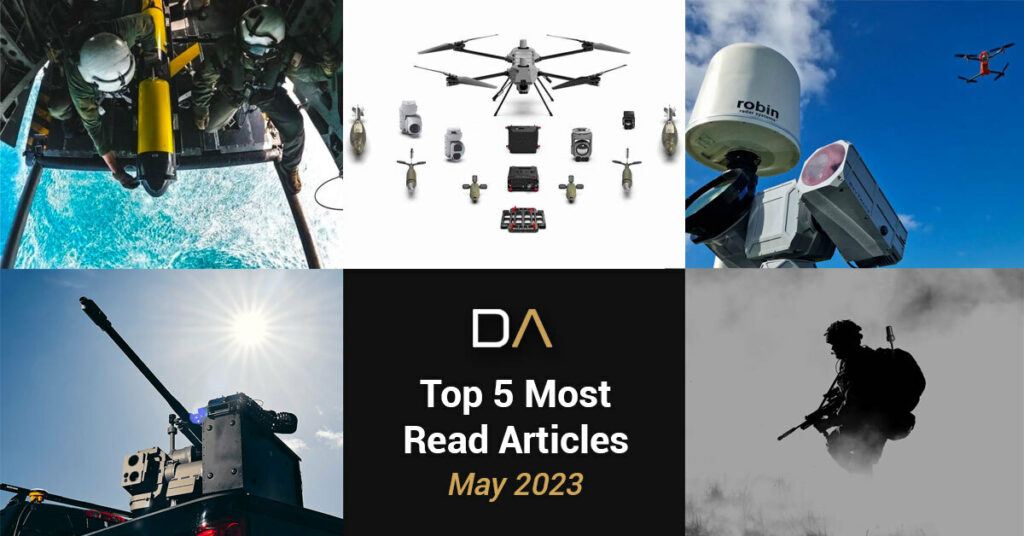 We published over 100 articles on DefenseAdvancement.com in May 2023, covering significant developments across the defense, military and security sectors.
Check out the top five most read articles on Defense Advancement in May 2023:
1. Australian-Made Counter-Drone Capability Launched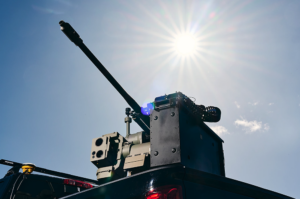 Electro Optic Systems (EOS) launched Slinger, its new Australian made counter-drone capability, at its manufacturing facility in Canberra. Slinger incorporates a radar, a 30mm cannon with specifically designed ammunition, and EOS's proprietary stabilization and pointing technology for counter-drone operations.
Read more here.
2. Robin's Drone Detection Radar Compatible with Openworks Optical Sensor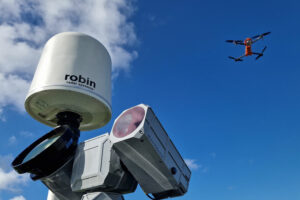 Robin Radar Systems and OpenWorks Engineering collaborated to finalize the compatibility and performance of their flagship radar and electro-optical/infrared products, IRIS and SkyTrack. IRIS provides long-range 3D radar detection and classification using advanced micro-doppler technology enhanced with AI. SkyTrack provides mid-range, fully autonomous optical classification and tracking; using embedded twin-AI with EO/IR sensors.
Read more here.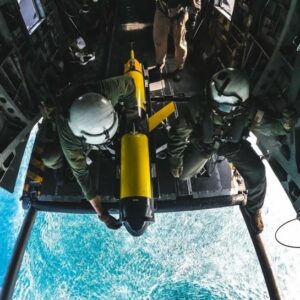 3. Teledyne Completes First Successful AUV Launch from an Aircraft
In collaboration with the US Navy, Teledyne Marine completed the first-ever successful undersea glider deployment from a helicopter, marking the first time a glider Autonomous Underwater Vehicle (AUV) has been successfully launched from an aircraft.
Read more here.
4. BLOS Range Extension for Tactical Radios Demonstrated to US DoD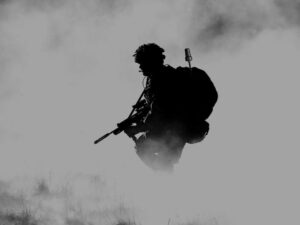 Spectra Group, in partnership with Inmarsat, successfully demonstrated cross-country, multi-site tactical communications of Inmarsat's L-TAC service to the US Department of Defense using its SlingShot system.
Read more here.
5. PDW Integrates Wireless Datalink into Flagship sUAS Platform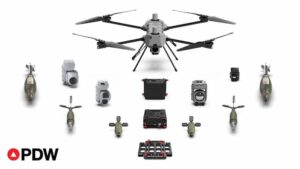 PDW partnered with Doodle Labs to integrate the company's Helix Mesh Rider Radio into PDW's flagship C100 small Unmanned Aerial System (UAS) to provide enhanced functionality and improved capabilities for the C100 sUAS by enabling operations in electronic warfare-contested and near-peer theaters. 
Read more here.