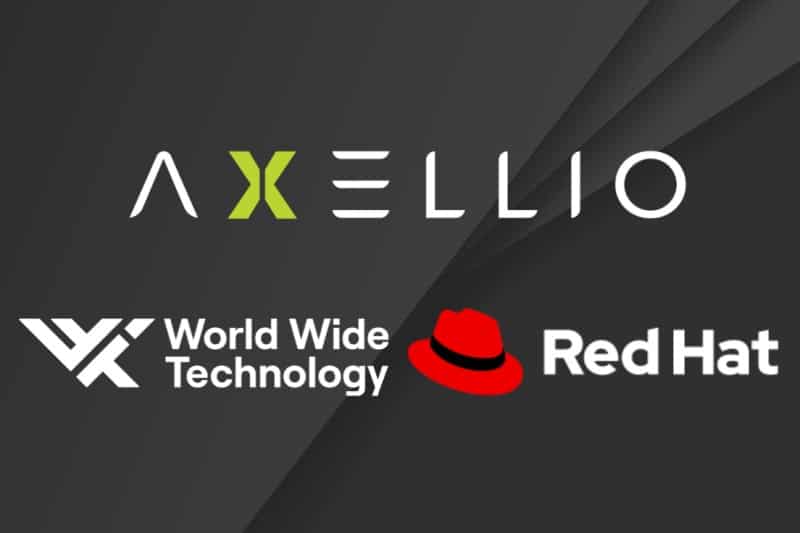 Axellio has been awarded a $39.5 million contract to continue expanding the US Army's Garrison Defensive Cyberspace Operations Platform (GDP).
This is the fourth contract that Axellio has been awarded for the Army GDP version 3 and 4 programs. In this most recent contract, Axellio will provide a highly mobile solution for rapid mission deployment anywhere in the world.
In collaboration with World Wide Technology (WWT) and Red Hat, Axellio designed and developed a modular, scalable, and hyperconverged cyber defense framework based on its commercial PacketXpress Network Intelligence Platform. This solution is said to enhance the performance, efficiency, accuracy, and mobility of cybersecurity missions across enterprise or tactical environments. It is capable of operating as a mobile, disconnected solution or scaling to racks of data center solutions fully connected.
Led by Axellio, the development teams across Axellio, WWT and Red Hat created a high-speed data collection, storage, and processing solution that allows cyber tools to more easily drop in and out of the architecture as the mission changes and technology advances.
The US Army's Garrison Defensive Cyberspace Operation Platform (GDP) provides network-wide cyber security visibility as an integrated solution with the Army's defensive cyber tools.
"We have had great success with the GDP program since its inception, and it is critical that we expand it to our locations around the world," said Lt. Col. Bradley Son. "Given the relentless cyberattacks against our forces on a daily basis, the expansion of this program is essential. The GDP enables us to stay a step ahead of cyber threats and keep our forces safe."
The GDP and newer version leverage Axellio's PacketXpress product, which is designed for defense, intelligence community, and global security operations. PacketXpress is a high-intake platform for security and network traffic capture, storage, and distribution, operating within small footprints. It has been successfully operationalized to monitor, detect, and analyze anomalous behavior and intrusions in the Army's Garrison networks via a permanent deployment.
"Axellio is proud to work with the US Army and these innovative industry leaders on enhancing the Army's Defensive Cyber Operations infrastructure," said Scott Aken, CEO, Axellio. "Axellio's PacketXpress solution provides the key capability of high-speed collection, retention, and distribution, allowing exceptional threat identification rates. This deep threat insight provides for constant cybersecurity evolution and protection from advanced persistent threats."
This joint development leveraged WWT's state of the art Advanced Technology Center (ATC) and North American Integration Center (NAIC) to support the project. The ATC provided a development environment with agile testing to quickly hit the ground running. This environment brought together multiple hardware and software components to create an integrated solution for GDP, while creating the automation routines needed to deliver and deploy a mission capable solution at scale. Upon completion of the test and design phases, production shifted to the 2.5 million square foot NAIC where WWT mass produced these systems at scale delivering an operational field ready system. WWT's ATC and NAIC were key players in the validation, acceleration, and deployment of this solution.
"Perpetually growing networks, unrelenting nation state threat actors, and complex environments are creating a multitude of challenges for security teams around the globe," said Vimesh Patel, Chief Technology Advisor, Federal at WWT. "We are excited to partner with Axellio and their industry leading PacketXpress solution along with Red Hat's Open Shift Container Platform to integrate and deliver this modern solution to the US Army, allowing service members to spend more time hunting adversaries and less time keeping systems running. We have a long history of working with the US military and look forward to providing the technology, resources, and expertise necessary to more effectively secure and protect the warfighter."
Using Red Hat OpenShift and Openshift Virtualization, Axellio's PackXpress Network Intelligence Platform provides the US Army with the ability to support both virtual machines and containerized workloads on a single platform. The latest version of GDP additionally provides end-to-end automation using Red Hat Ansible Automation Platform, allowing the customer to deploy a new GDP more quickly and make it mission ready on-demand.
"At Red Hat, we believe in a layered, holistic approach to security to enable enhanced controls across the full infrastructure stack and application lifecycles," said Chris Gray, vice president, North America Ecosystem, Red Hat. "By combining the power of our leading open source solutions like Red Hat OpenShift and Red Hat Ansible Automation Platform with the extended, industry-specific capabilities provided by Axellio and WWT, we are able to better support government and military entities in addressing cybersecurity risks more proactively and effectively."