VK Integrated Systems (VKIS) is a leading developer of weapons tracking technologies and energetic materials for defense and law enforcement applications.
We've just launched VKIS's Defense Advancement supplier profile, which was written and built by our team in collaboration with VKIS. It showcases the company's solutions which are designed to increase safety and security for military personnel and first responders, and to save lives.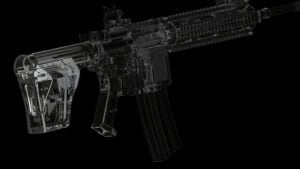 VKIS's SmarTak Integrated Overmatch Stock (SIOS)-C11B is a buttstock sensor system that captures, analyzes and transmits weapon motion and user location. Easily installed and ergonomically built, the MIL-SPEC unit is designed to fit rifles with an AR-15 type receiver extension tube.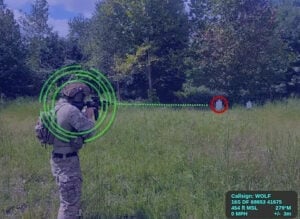 The system's advanced embedded electronics include a GPS-aided INS with 9-degree-of-freedom IMU, and a wireless datalink. Motion, orientation and location data can be transmitted in real time to any Android device. Learn more>
MatrEx is VKIS's versatile binary explosive in gel form that produces high gas volume, high bulk energy and a consistent detonation velocity. Provided as separate non-explosive gel and activator components, it ensures maximum safety during storage and transport while eliminating many logistical and regulatory issues. Learn more>
The company also offers bespoke training courses in its products to military and law enforcement clients, and can tailor materials to suit exact requirements. Delivered by experienced subject matter experts, VKIS's courses blend classroom learning with practical exercises, and utilize pre- and post-course testing to benchmark the lessons learned.
To find out more about VKIS and its weapons tracking and orientation sensors, please visit the company's profile page: https://www.defenseadvancement.com/company/vk-integrated-systems/