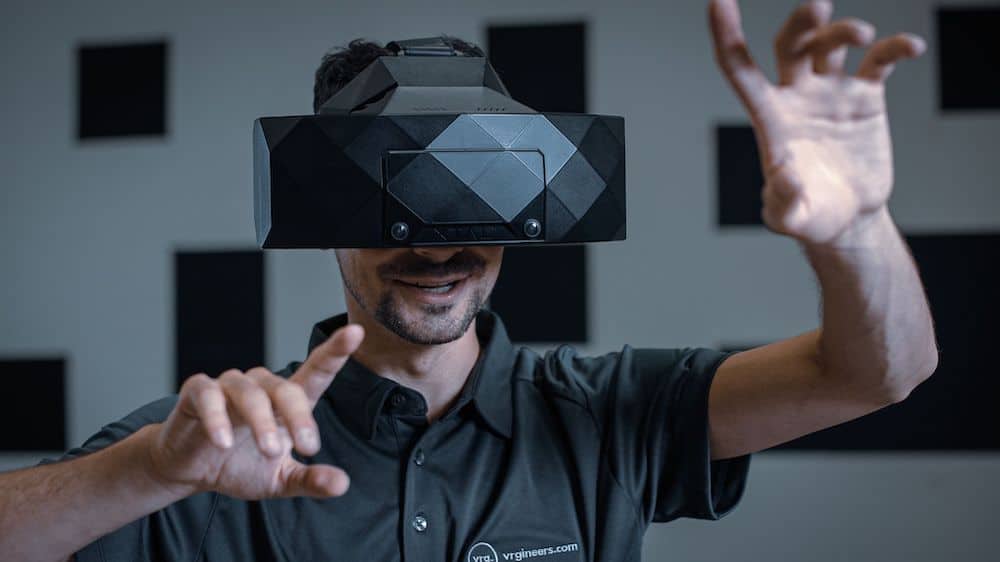 Virtual and mixed reality headset manufacturer Vrgineers has announced plans to release a new wireless version of its XTAL headset, in cooperation with IMRNext.
The official release of this high-fidelity standalone VR headset will take place at the CES 2023 show, in Las Vegas.
According to Vrgineers, the upward trend in the VR industry is to switch from tethered to standalone headsets to lower overall costs and raise the users' comfort level. In comparison to the solutions currently available on the market, the company believes its new wireless XTAL headset targets high-end customers who are unable to run their demanding applications from mobile cores and need fully performing computers to calculate VR content.
"As a supplier to the defense industry, we believe that the wireless XTAL is the best choice for such use cases as machine and aircraft maintenance, rescue or firefighting operations as well as special forces training. Everywhere, where the total immersion, freedom, and high performance, is a must," said Marek Polcak, Vrgineers CEO.
XTAL natively runs 4K resolution per eye, which requires a substantial bitrate. For a smooth wireless experience, Vrgineers developed a special mode running a compressed resolution of 2560×1440 at 70 Hz per eye, which IMRNext proprietary technology transmits using Wi-Fi 6E.
Instead of placing the antenna on the head, Vrgineers created an on-belt module, which includes a powerful battery pack, with adjustable power capacity and wireless antennas. The overall weight of the headset remains the same, while wearing an extra weight on the belt makes wireless usage very convenient. The prototype on show at CES weighs 920 grams, but the expected final version will weigh under 500 grams and will be a similar size as a mobile phone. The computer connects one USB and Display Port from the GPU into a proprietary IMRNext Wi-Fi Access Point, which converts the signal into Wi-Fi 6E and streams it directly to the on-belt module.
"The high resolution and fidelity of the XTAL demand a high-performance and robust wireless solution which IMRNext is uniquely positioned to provide," said Phil Purdy, IMRNext Director of Engineering and Delivery. "Freeing the cable from the XTAL will enable more dynamic use case scenarios and enhance the quality of single-user and multi-user simulation and training exercises."