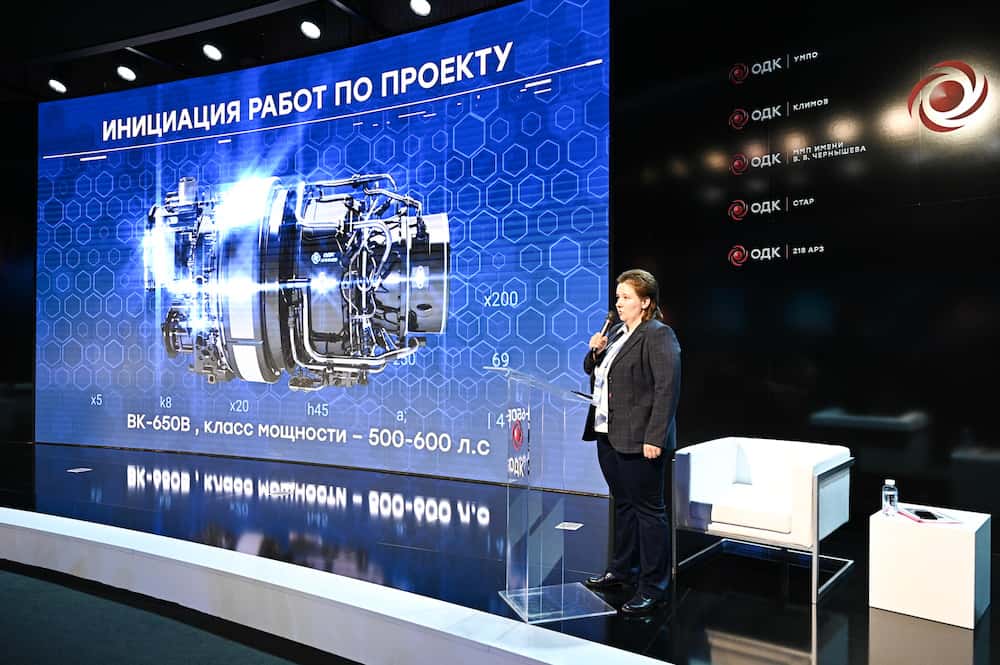 The VK-650V engine demonstrator prototype developed by UEC-Klimov, subsidiary of the United Engine Corporation of Rostec, has reached the second stage of its testing program. The engine was exhibited for the first time at the International Aerospace Salon MAKS-2021.
VK-650V has recently completed an intermediate stage of its testing program, covering tests of its individual components and updates on its actual performance characteristics. The engine has now been passed on to second stage of the program.
UEC-Klimov will proceed with testing the prototypes for required performance and preparing them for the qualifying stages.
"The VK-650V project is about to get its first external contracts. Russian Helicopters holding company has expressed its intention to sign first supply contracts," said Anastasia Solovyova, Chief Designer at UEC-Klimov.
"These engines will be used for design work aimed at replacing engines of various modernized helicopter models."
VK-650V is being developed in an industry-wide cooperation project. Partner enterprises are manufacturing the material components of the prototype engines, with FSUE VIAM as the manufacturer and supplier of additive elements (turbine nozzles, transition channels, etc.). UEC-Klimov and Ufa Engine Industrial Association (UEC-UMPO) further manufacture components and assemblies from products supplied by VIAM, with UMPO conducting welding and brazing works.
By the time the third prototype of VK-650V is completed, UMPO will also have integrated technologies allowing full production of additive engine parts.
The VK-650V engine has a take-off power of 650 hp and is designed to operate in Russian Ka-226T light helicopters. Its modifications can be also installed on Ansat, VRT-500 helicopters and foreign helicopters of the same payload class. The main advantages of the new engine are its advanced after-sales service system and long service life.
The first VK-650V demonstrator engine was assembled in December 2020 and successfully started for the first time in 2021. Certification is due in 2023.