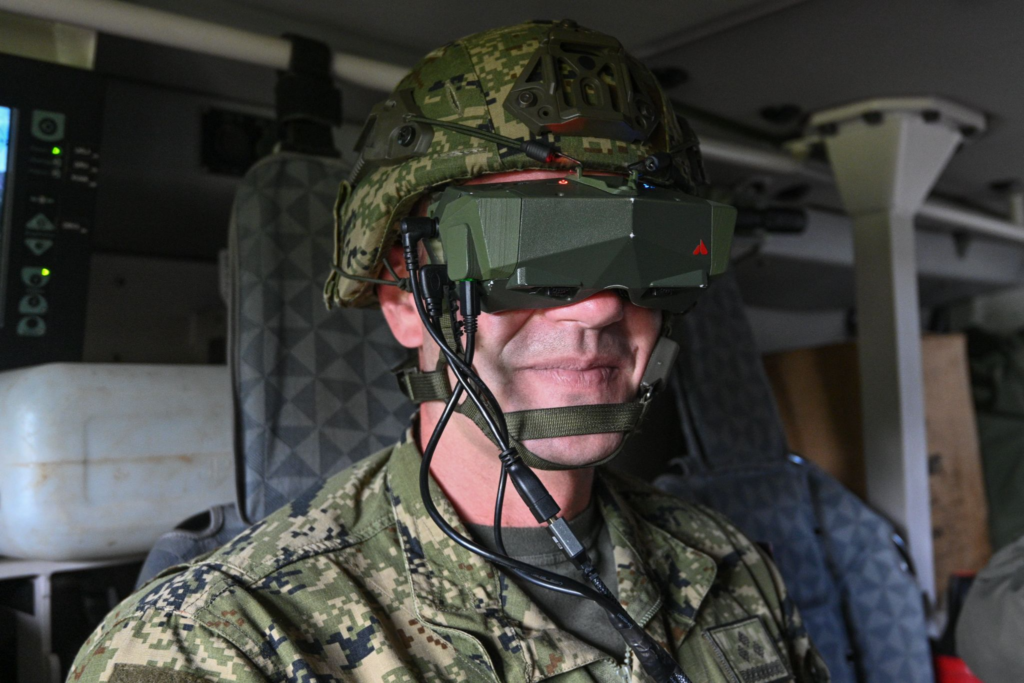 Vegvisir has conducted a live product demo of the Mixed Reality Situational Awareness System (MRSAS), in cooperation with the Croatian Ministry of Defence, and with the support of the Guards Mechanized Brigade of the Croatian Army, 1st Mechanized Battalion "Tigers".
The introduction and demonstration of the Vegvisir system took place at the Petrinja military barracks and the surrounding grounds. The field test included Vegvisir's system integration with the Patria AMV 8×8, and follows on from previous tests conducted with the Estonian Defense Forces using the armored personnel carrier Patria XA-188 6×6, Patria XA-180 6×6, and the infantry fighting vehicle CV-9035.
Vegvisir's MRSAS provides armored vehicle personnel with a 'see-through-the-wall capability' delivering a visual understanding of immediate surroundings and areas of interest further away.
The platform agnostic approach allows the situational awareness system to be installed on various platforms and to date the Vegvisir system has been integrated and tested within 4 different armored vehicles.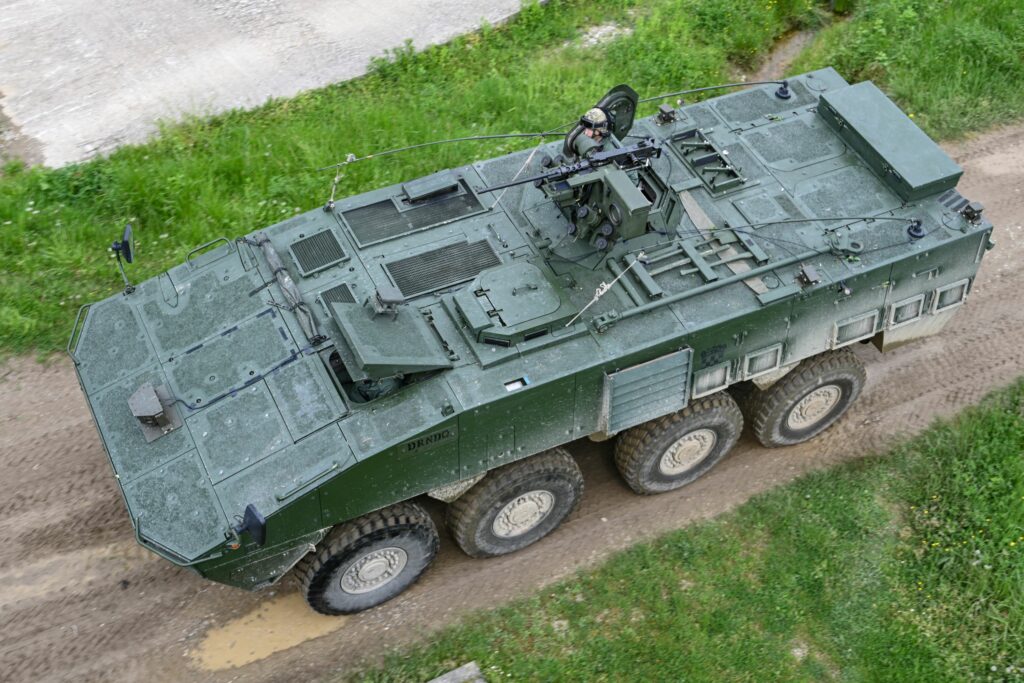 Testing was conducted on gravel roads unsuitable for civilian vehicles and consisted of approximately 12 hours off-road driving at speeds up to 60km/h. Part of the testing focused on giving the driver and the commander hands-on experience with the Vegvisir system.
During the second part of testing, unit commanders from various tank and mechanized units had the opportunity to try the system. Altogether, around 30 people were able to use the system and provide valuable feedback to the Vegvisir team.
Members of the mechanized units saw substantial potential for the system and tank unit members expressed a desire to use the system themselves. The positive feedback was exemplified by one tank unit commander who, after a test drive, simply said, "It is perfect!".
The Vegvisir team were in Croatia for the Adriatic Sea Defense and Aerospace (ASDA) Exhibition, in Zadar, May 2023, where the situational intelligence technology was showcased on a joint stand with the Estonian intelligence software startup SensusQ and Orqa FPV from Croatia, effectively demonstrating the synergy between the company's cutting-edge technologies.
Find suppliers & manufacturers of Situational Awareness Technology for Military & Defense >>