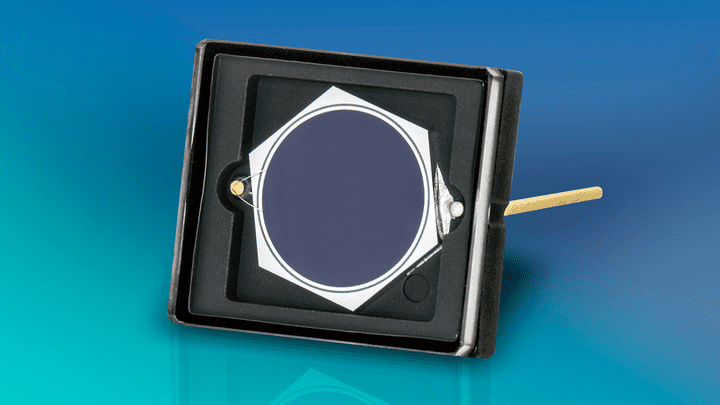 Opto Diode Corporation, an ITW company, has announced an ultraviolet-enhanced detector featuring a 5.5 mm diameter active area – the UVG20S.
The photodiode is ideal for UV detection between 190 nm to 400 nm spectral wavelengths with a full spectrum of 190 nm out to 1000 nm. The device features stable responsivity over wide temperature ranges and features 100% internal quantum efficiency from 200 to 400nm.
The photodetector is packaged with a UV quartz window that is epoxy-bonded in place making it ideal for integration into new or existing systems.
The circular active area device is specially designed for high-energy detection, such as laser power monitoring applications. Under test conditions at 254 nm, the UVG20S detector's responsivity ranges from 0.105 A/W (minimum) to 0.115 A/W (typical). Shunt resistance is 100 MOhms (typical) and reverse breakdown voltage is 50 volts (typical).
At 0 V bias, capacitance is 1.5 nF (typical) and response time is 4 microseconds (typical).
Storage and operating temperatures range from -20 °C to 80 °C and the lead soldering temperature is 260 °C.