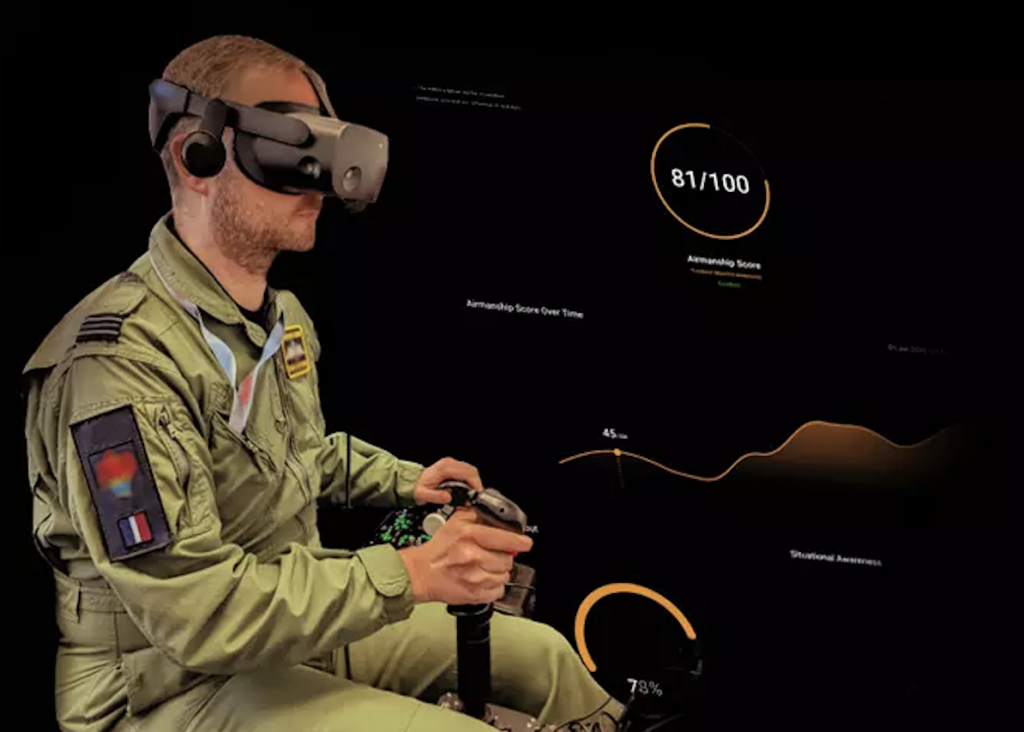 BAE Systems is partnering with Virtual Reality (VR) simulation company, VRAI, to harness the power of VR and Artificial Intelligence (AI) to explore the next generation of military training.
Announced at the Farnborough International Airshow, the two companies are working together to further develop a single synthetic environment to enable air, land, sea, space and cyber forces to plug in and train together in one virtual world.
VRAI has developed technology which provides performance insights using machine learning and the huge datasets generated by synthetic training to assist people working in hazardous environments, including military forces preparing for operations.
Sir Stuart Atha, Defence Capability Director for BAE Systems' Air sector, said his team is working with technology companies to enable military forces to regularly and securely train in a virtual world: "A single synthetic environment opens up huge opportunities for collective training, bringing crucial battlefield experiences without the challenges and constraints of live training and its limited warfare scenarios. Being able to use the data generated from simulation to tailor training for an individual is crucial for our armed forces. VRAI is a leader in this area, so we are really excited to be working with the team. The modern battlespace is constantly changing and by collaborating with cutting-edge companies like VRAI we can meet this challenge and help our armed forces stay ahead of the curve."
VRAI has developed a Hazardous Environment Awareness Training (HEAT) simulation data platform which has been tested in collaboration with the Royal Air Force, under funding provided by the UK Ministry of Defence via the Defence and Security Accelerator (DASA).
"We believe that data, particularly data captured via virtual training, has the power to revolutionize how militaries prepare for operations," said Niall Campion, VRAI Co-Founder and Managing Director for Product & Customers. "By capturing, storing and evaluating individual user performance data within simulation we can deliver actionable insights to instructors actionable insights, personalized to each trainee. Our work with BAE Systems will enable us to bring these insights right to the front line of training."
The initial proof of concept to be delivered by BAE Systems will see the company integrate multi-domain synthetic environments to enable complex collective training scenarios in a secure environment.