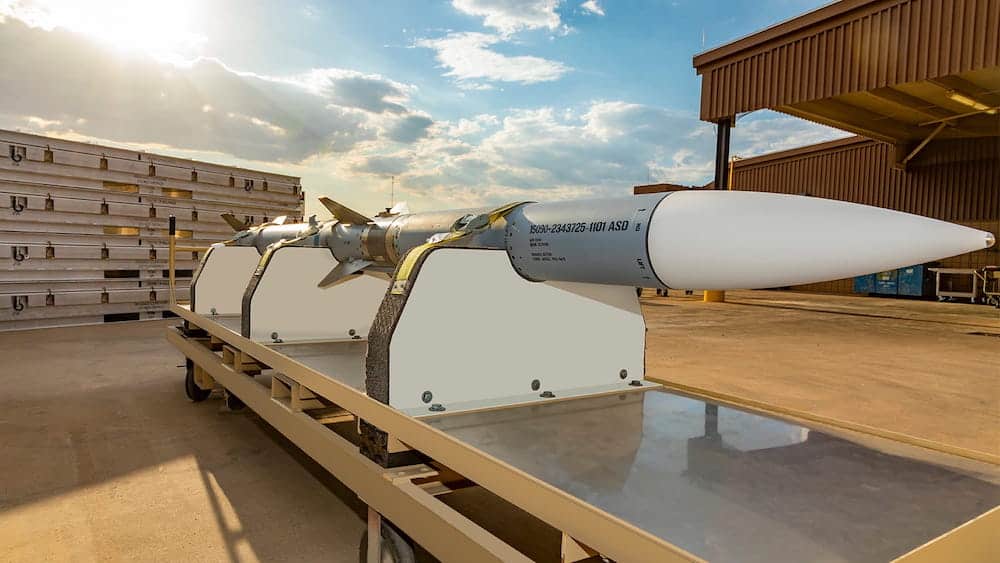 The US Air Force has awarded RTX a $1.15 billion contract for AIM-120 D-3 and C-8 Advanced Medium-Range Air-to-Air Missiles (AMRAAMs) in the largest AMRAAM contract to date.
This is the fifth production lot of the highly advanced missiles developed under the Form, Fit, Function Refresh (F3R), which updates both the missile's hardware and allows for Agile software upgrades.
"We recognize AMRAAM is the most advanced, combat-proven missile, and we owe it to the warfighters to ensure they have the technology they need when they need it," said Paul Ferraro, president of Air Power for Raytheon. "Be it air-to-air or surface-to-air, AMRAAM continues its proud legacy with greater power and precision than ever before with this contract."
In addition to providing missiles to both the US Air Force and US Navy, the contract also supplies AMRAAM all-up-rounds and/or spares to 18 countries, including Ukraine, extending the production line for both the US and Allied partners.
Under the F3R program, engineers used model-based systems engineering initiatives and other digital technologies to upgrade multiple circuit cards and other hardware in the guidance section of the missile and to re-host legacy software in the AIM-120 D-3 and AIM-120 C-8 AMRAAMs.