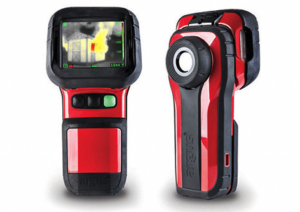 The US Navy has awarded Avon Protection two separate orders for the provision of a total of 584 Mi-TIC S thermal imaging cameras as part of the US Navy's ongoing equipment modernization program.
The Mi-TIC S will be rolled out across the fleet to meet the requirements of the US Navy Damage Controlman firefighting teams.
"This is a significant win for Avon Protection, as well as our strategic partner Darley, who we worked closely with to secure the orders, and demonstrates our commitment to navy firefighter teams and the critical role they play in keeping deployed maritime forces safe on operations," said Erik Cobham, Vice President Department of Defense, for Avon Protection. "The Mi-TIC S is globally regarded as a best-in-class product, and we are extremely pleased that the US Navy has continued to put their faith in our leading protection products."  
The Mi-TIC S is a premium, lightweight thermal imager with a large display to provide dynamic range and high performance in extreme firefighting environments.
The camera provides a clear image with a dynamic range up to 2000°F (1100°C). It allows users to clearly view extremely high temperatures without whiteout, as well as very low temperature objects. Proven in some of the toughest operating environments, the Mi-TIC S is in use with both sea and shore-based firefighters globally.
The systems are part of Avon Protection's argus range of thermal imaging cameras that are certified to comply with the latest National For Protection Association (NFPA) 1801:2021 standard.