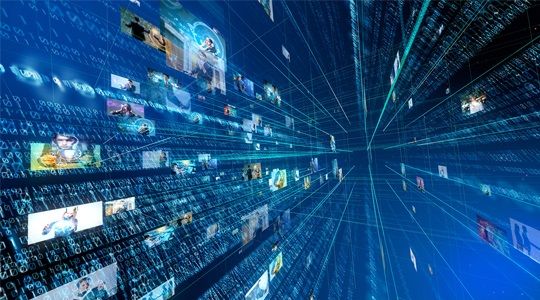 The Space Systems Command (SSC) has awarded Kratos Defense & Security Solutions, Inc. $2.8 million in funding to develop a prototype that automatically delivers space-related situational awareness data to the Unified Data Library (UDL), a joint initiative of the Air Force Research Laboratory and the Space Force's Space Systems Command.
The cloud-based platform hosts space situational awareness data from dozens of commercial, academic and government organizations and provides a digital storefront for users of the data.
Today, U.S. Department of Defense (DoD) satellite operators utilize disparate tools, networks and data sources at varying classification levels to attempt to build a picture of the Radio Frequency (RF) environment. Kratos' award includes developing hardware and software infrastructure that can deliver situational awareness data to the UDL for display and analysis.
This virtualized infrastructure would be a unifying tool across entities, providing the Government's Common Operating Environment (COE) access to near-real time SATCOM spectral data, including RF signal environment factors such as Electro Magnetic Interference (EMI) alerts, and signal geolocation data at appropriate security levels.
"An infrastructure that gives immediate access to the space-related situational awareness data the UDL provides will be critical," commented Frank Backes, Senior Vice President, Kratos Space Federal.
"Future adversaries may interfere with large numbers of commercial SATCOM links. The UDL and RF sensor networks will help identify and address those interferers with data coming from a variety of sources including Kratos' own global sensor network."
One of the sources of data to the UDL, Kratos operates a global sensor network that supplies to UDL, composed of worldwide RF monitoring sites with steerable sensors and antennas covering L, S, C, X, and Ku bands. Kratos' state-of-the-art technology for high-speed, accurate signal measurement enables advanced analytics for Space Domain Awareness (SDA). Kratos' 24/7/365 Network Operations Center (NOC) is the central hub for monitoring and integrating raw RF data from its global sensor network.
Advanced capabilities developed by Kratos have been integrated into all levels of the infrastructure, from custom algorithms employed in the sensor network, to industry-leading commercial applications used in the NOC for data monitoring, correlation and geolocation, as well as specially developed analytics that provide real meaning behind the raw data. A portfolio of services offered to government and commercial customers include satellite position and maneuver detection, signal characterization, interference detection, attribution, and mitigation and signal geolocation.