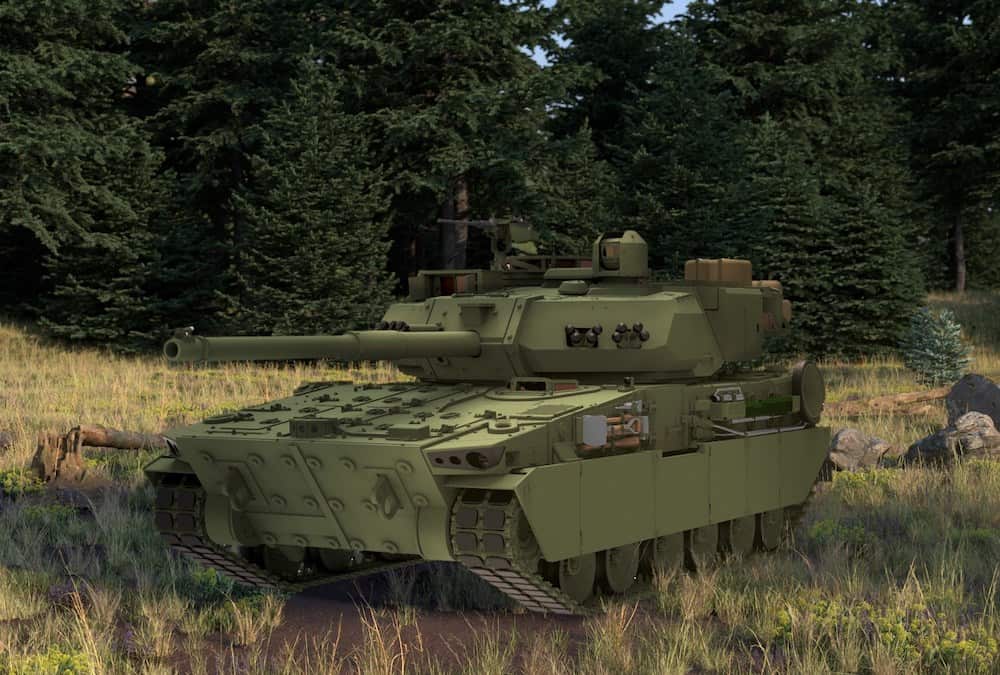 General Dynamics Land Systems' Mobile Protected Firepower (MPF) light tank offering has been selected by the US Army through a competitive process to provide enhanced firepower for Infantry Brigade Combat Teams (IBCTs).
The low-rate initial production award is valued at $1.14 billion and also includes delivery of test support, logistics support and systems technical support.
Designed by General Dynamics Land Systems, the highly lethal, survivable and mobile direct-fire combat vehicle combines recently developed and battle-tested designs. The vehicle employs a four-person crew and features an enhanced thermal viewer, a large-caliber cannon, a lightweight hull and turret, and a modern diesel engine, transmission and suspension system. It has been designed from the start for capability upgrades, based on future operational needs.  
"We are honored that the Army has chosen our offering for this important program," said Gordon Stein, General Dynamics Land Systems vice president and general manager for US operations. "Our team worked tirelessly to deliver our prototypes in time to support the Army's evaluation plan, and we incorporated Soldier feedback into the final design. The MPF vehicle has been purpose-built for the IBCTs to give them decisive lethality, mobility and survivability on current and future battlefields."