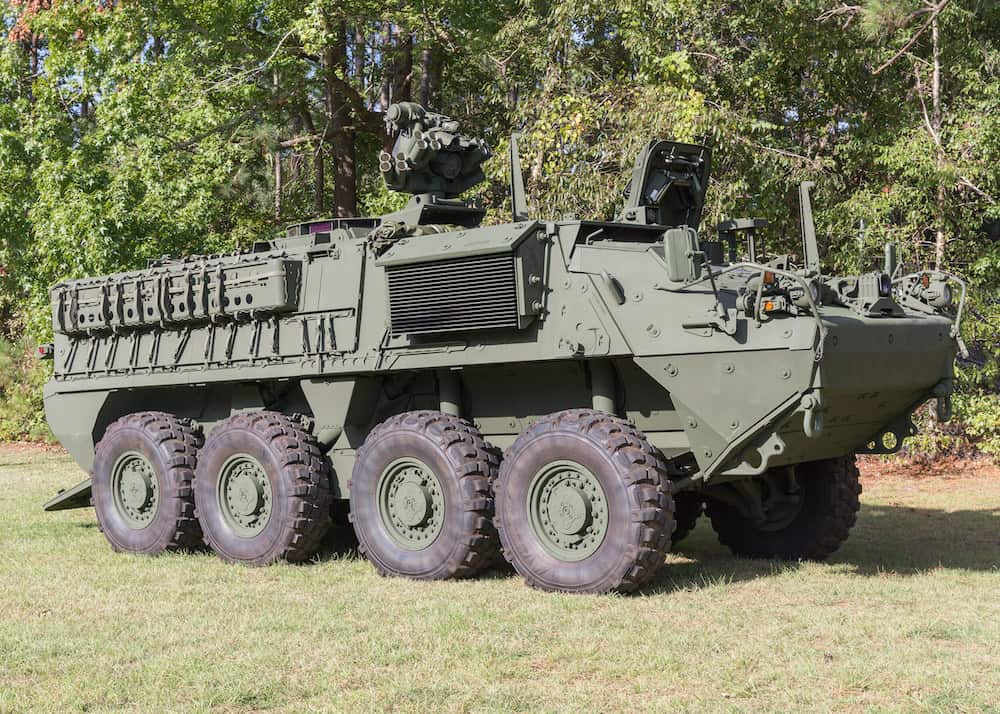 General Dynamics Land Systems will provide 300 Stryker DVHA1 vehicles to the US Army as part of a new, $712.3 million order.
This latest order comes under a five-year contract signed in 2020 that includes an option for a sixth year.
The Army is pursuing enhanced survivability and capability in its Stryker brigades with the technologically advanced DVHA1s.
"The Stryker A1 features a 450-horsepower engine, 60,000-pound suspension, 910-amp alternator and in-vehicle digital network while continuing to provide unprecedented soldier survivability," said Gordon Stein, vice president of US operations at General Dynamics Land Systems. "Stryker is the Army's largest combat vehicle fleet – combat-proven, cost-effective, highly mobile, versatile, sustainable and transportable. We are proud that our innovation, research, development and investment have evolved the Stryker into a next-generation platform for Stryker Brigade Combat Team formations and beyond."
Find manufacturers and suppliers of military armored vehicles>>