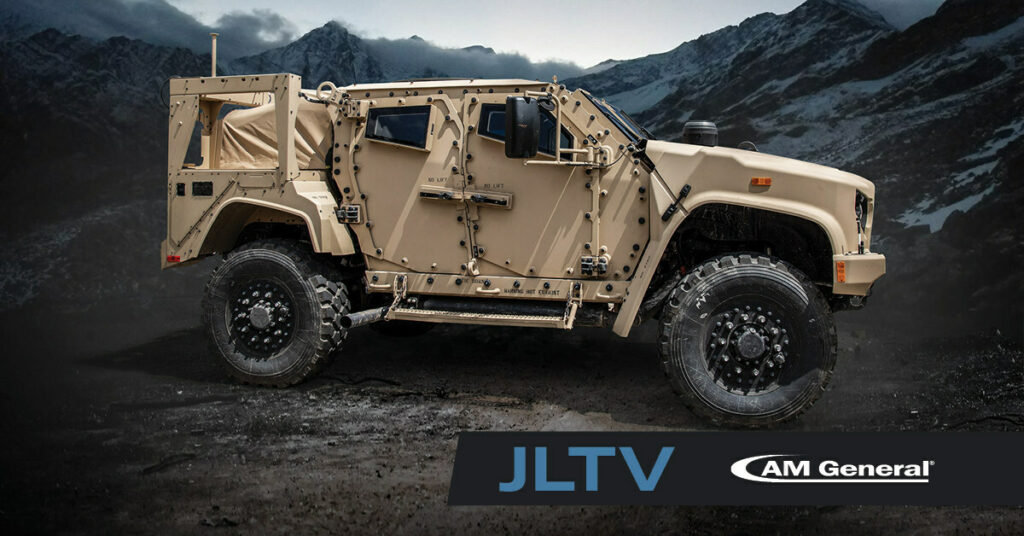 The US Army Contracting Command Detroit Arsenal has awarded AM General a five-year contract to manufacture 20,000 Joint Light Tactical Vehicles (JLTV).
The agreement, with a further five-year option, also includes the production of approximately 10,000 trailers and the implementation of technology enhancements for delivery to the US Armed Forces.
AM General believes it is well positioned to evolve the next generation of JLTVs to meet mission demands across the full range of military operations.
The company's core capability of Light Tactical Vehicle (LTV) development and production, coupled with their R.I.D.E (Responsive, Integrity, Dynamic, Excellence) values and culture, ensure that the end user is well equipped and supported on the battlefield.
In addition, AM General combines unmatched (LTV) program experience with proven transformative commercial manufacturing initiatives, like their Smart Factory, Automated Guided Vehicle System (AGV), Radio Frequency Identification/Global Positioning System (RFID/GPS) traceability, and rigorous International Automotive Task Force (IATF) 16949 certified Quality Management System (QMS) standards to produce and deliver JLTVs equipped with technical enhancements that surpass requirements.
Some of the JLTV technology enhancements include enhanced corrosion protection and improved fuel efficiency in addition to continuous developments for an updated Next Generation Vehicle Architecture.
Jim Cannon, AM General President and CEO, said: "We are humbled and honored to receive this contract and continue our strong partnership with the US Armed Forces. The effort that we put into our winning proposal is testament to our commitment to serve those who serve to protect us. It was with the Warfighters in mind that we set out to not only demonstrate our world-class manufacturing capabilities, but also to integrate innovative solutions into the JLTV so they receive the best product for their mission."
The JLTV will be produced in a dedicated, military production facility at their 96-acre Mishawaka Manufacturing Campus (MMC) in Indiana. MMC is said to feature an onsite test track where JLTVs will undergo testing in a dynamic operating environment. Deliveries are expected to begin 17 months after the contract award.