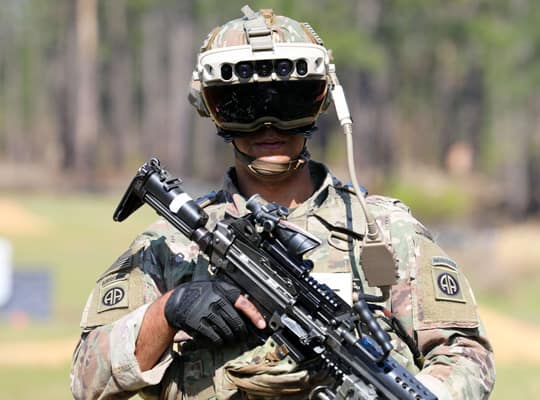 Aeyon has been awarded a 5-year $18.5 million contract to provide Robotic Process Automation (RPA) services to the United States Army, PEO Soldier, PM Integrated Visual Augmentation System (IVAS).
By automating core PM IVAS processes that support the various products, program leaders can more rapidly access data, accelerate technology delivery to soldiers, and generate cost and efficiency gains by freeing resources to focus on high value operations.
Aeyon will apply processes developed and tested within its Robotic Operations Center of Excellence (ROCoE) which is dedicated to the ideation, governance, and management of Intelligent Automation solutions for customer development.
"Our success in intelligent automation and track record supporting PM IVAS with data analytics and business intelligence positions Aeyon to deliver comprehensive and operationally realistic automations," said Pat Collins, Chief Growth Officer, Aeyon. "This contract is precisely the type of opportunity our Centers of Excellence are built for, combining innovative solutions with subject matter experts' knowledge base to create forward-thinking, best-value automated solutions and, importantly, demonstrates a proven approach that can scale up and down to meet services' needs from the PdM to the PEO."
Under the terms of the contract, Aeyon will design and implement RPA solutions to improve process efficiency and data sharing to support actionable cost, schedule, and IVAS performance activities. The objective is to systematically automate dozens of processes, prioritizing those that will yield the greatest positive impact.
Use cases within PM IVAS that can benefit from Robotic Process Automation include gathering critical data from units where PM IVAS products are fielded, supply and demand tracking activities, new equipment training, reporting and analysis notifications, and project management activities.
Find suppliers and manufacturers of Military Situational Awareness tools & equipment for tactical and dismounted operations, including cyber and training solutions >>