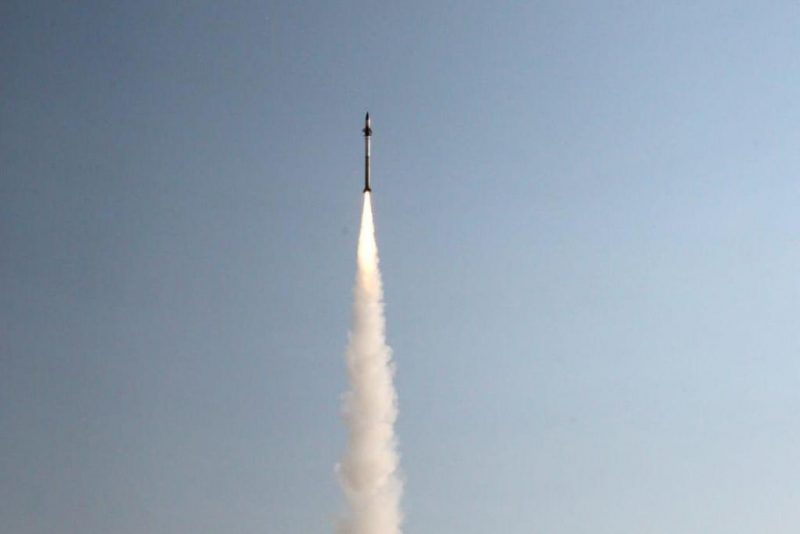 The US Army has conducted a live fire test of the RAFAEL-made Iron Dome Defense System at the White Sands Missile Range, demonstrating the capabilities of the Iron Dome Defense System–Army (IDDS-A).
In conjunction with the Israeli Ministry of Defense's Israeli Missile Defense Organization (IMDO), US Army soldiers assigned to 3-43 Air Defense Artillery Battalion successfully detected, tracked, and intercepted multiple Cruise Missiles (CM), and Unmanned Aerial Systems (UAS) surrogate targets. 
The testing prepares the system for US operational forces use by ensuring it meets US Army safety standards and that the system will effectively operate within the US Air and Missile Defense (AMD) architecture.
The two IDDS-A systems will defend supported forces within fixed and semi-fixed locations against sub-sonic CM, Groups 2&3 UAS, and rockets, artillery, and mortar threats.
"It's important to understand that implementation for the US is about the ability to integrate this system into our air defense picture," said Maj. Gen. Brian Gibson, Director AMD CFT. "We need to integrate this into our US architecture, and to give confidence to our regional commanders that we can integrate this system safely into what they have."
"Once again, the Iron Dome has proven its effectiveness and operational capabilities in combat scenarios," added Brigadier General (Res.) Pini Yungman, Executive Vice President and Head of RAFAEL's Air & Missile Defense Directorate. "As part of the US Army's operational training, American troops operated the system which functioned with optimal effectiveness against a variety of threats and intercepted targets from different ranges. RAFAEL is proud to continue proving itself as a world leader in developing the most advanced defense systems, which have proven themselves time after time."
"This is the second interception test since the two batteries were supplied to the US Army at the end of 2020," said IMDO Director in the Israeli Ministry of Defense, Mr. Moshe Patel. "In this test as well, the system intercepted all the threats, while being interoperable with US systems."