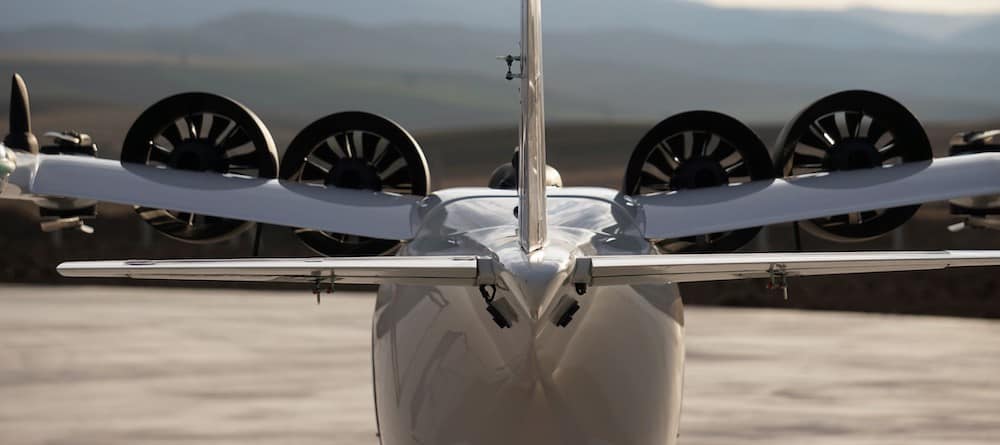 Flyby Technology has completed a successful first trial firing of a Thales Lightweight Multirole Missile (LMM) from its new drone system, known as JACKAL, bringing the potential of unmanned air combat a step closer to reality.
The JACKAL drone capability has been designed and developed by experts from UK-based Flyby Technology, with Turkish partners FlyBVLOS Technology and Maxwell Innovations providing design engineering and prototyping expertise.
As a Vertical Take Off and Landing (VTOL) platform, JACKAL is designed to satisfy a number of roles, including Battlefield Air Interdiction, Close Air Support, engaging helicopters in flight and killing tanks, to denying the use of runways and roads.
The trial, which was sponsored by the Rapid Capabilities Office (RCO) of the Royal Air Force (RAF), involved teams from Flyby and LMM manufacturer Thales.
Within a six-week window, the teams were able to build two operational JACKAL aircraft and successfully fire two LMMs in a demonstration of agile teamwork.
As a plug-and-play system, new equipment and technologies can be incorporated into JACKAL between missions as well as during continued development. The company says this novel streamlined procurement process ensures that future aircraft are not obsolete before they go into service and will remain relevant for longer. It also gives a pathway to future regulatory compliance and airworthiness standards.
It is believed that JACKAL can give the same effect as attack helicopters or fast jets with less risk and at a fraction of the price. Because the aircraft was created from the ideas of Harrier pilots, it can take off and land vertically and therefore does not require vulnerable runways. The VTOL capability also means that JACKAL can operate from hidden locations such as woods and urban built-up areas – a unique selling point for the system.  
Air Commodore Jez Holmes, Head of the RAF Rapid Capabilities Office, said: "Given the impressively short time scale it took the team to deliver the initial trial, it's clear that Flyby could have an exciting future in this sector, and the partnering and support from Thales was outstanding in lowering the barriers to entry for innovative start-ups. I'm looking forward to seeing the ongoing developments in this area."
Flyby Technology CEO Jon Parker is a former RAF and Royal Navy fighter pilot and he and his team have brought many years of operational experience to bear in the design of the capability. He said: "War is about winning, and JACKAL is designed by war fighters for that ultimate aim. The days of having a Fighter Pilot in the cockpit are numbered and I realize I will not perhaps be loved for bringing about the end of my own kind. But the future of warfare is changing and JACKAL is part of that future as a true multi-role attack aircraft. We want to make JACKAL a flagship product, creating secure UK jobs and contributing to a new future for the British aerospace and defense industries."
Philip McBride, Managing Director of Thales in Northern Ireland, said: "One of the unique selling points of LMM is its ability to be integrated onto multiple platforms, including armored vehicles, helicopters, naval vessels or indeed, shoulder-launchers, each designed to address different threats. It has been a privilege to work with the Flyby team on this time-compressed and ground-breaking trial and has proved that both Thales and Flyby can produce impressive and agile results when focused on a collective, shared objective."
The JACKAL team is now developing plans for productionizing the capability, whilst the aircraft is undergoing other enhancements and tactical development.
Find tactical UAS manufacturers and suppliers of military UAS for defense applications>>