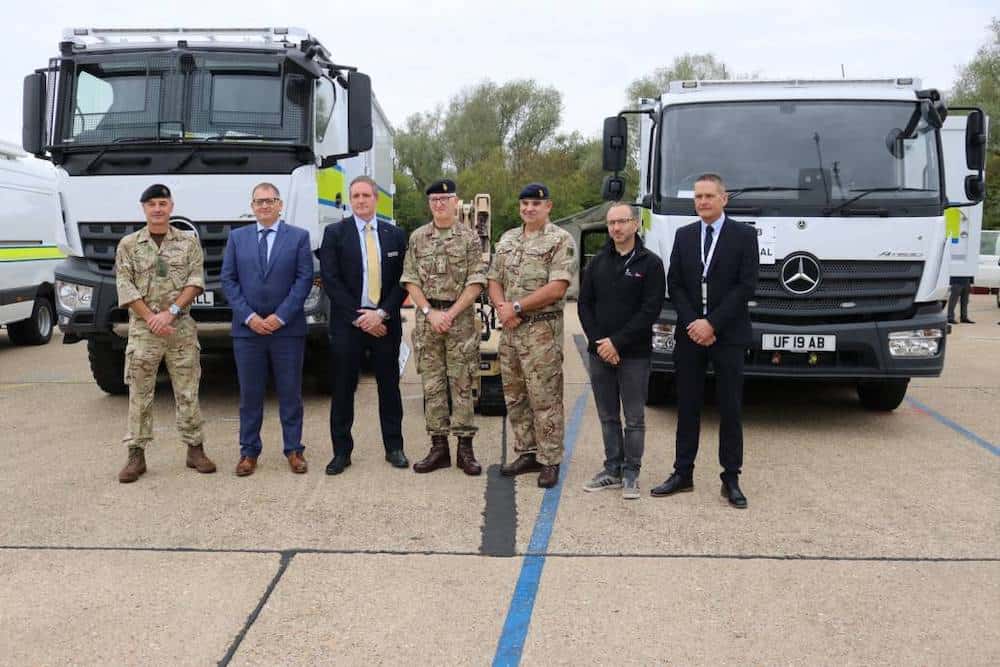 Marshall Land Systems has delivered the first 10 of 120 specialist Explosive Ordnance Disposal (EOD) and Electronic Countermeasure (ECM) vehicles to the UK Ministry of Defence (MoD).
The new military vehicles will be based throughout the UK, Northern Ireland, Cyprus, and Gibraltar. In total, eight vehicle variants will be produced to cover all operational situations.
The specialist vehicles will also enhance the British Army's capability incorporating the latest technologies onto a more reliable vehicle platform.
Following extensive consultations with the soldiers who will be using the new bomb disposal vehicle, its Initial Operating Capability (IOC) was announced September 22, 2022 by the MoD.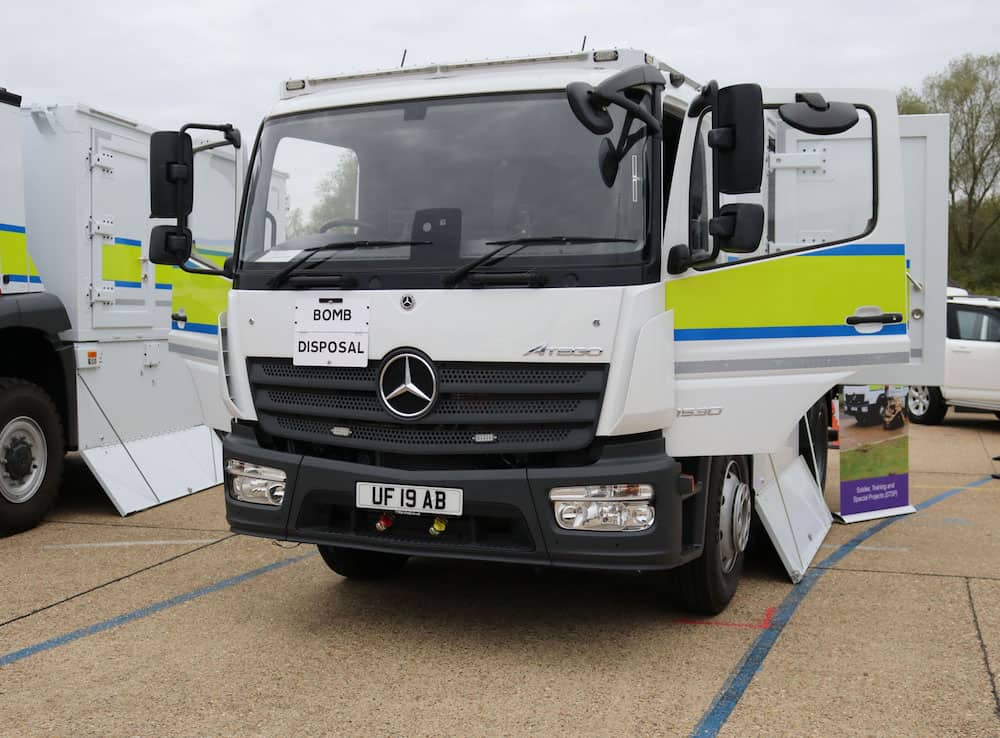 The vehicle is the final addition to the MoD's GASKET 3 fleet program, part of a £60 million project that sees a range of 300 new vehicles from first response vehicles to a new 4×4 medium scale vehicle.
Marshall Land Systems' delivery of the first 10 vehicles follows a two-week period of intense work – passing through both a Final Design Review (FDR) and Factory Acceptance Test (FAT).
The MoD contract is focused on the development, prototyping, testing, and production of 120 vehicles to replace its aging Wedgewood MoD vehicle fleet.
"The new GASKET vehicle is great, a massive improvement on our current vehicle," said Cpl Briscoe of 621 Squadron, Royal Logistics Corps. "We did notice our Vehicle-Borne IED disruptor could be in a better place for quick access and our suggestions were included in the final design."
Each vehicle has undergone a major trials program which includes the vehicles being tested by the end-users in realistic scenarios.
"During trials we found the provided rain cover was a little complex and time consuming to put up," said WO2 Baskerville of 11 EOD & Search Regiment, Royal Logistics Corps. "I've been assessing the new design from Marshall Land Systems, and it has really improved. It's great that user feedback has made an actual difference."
This is a significant milestone for both Marshall Land Systems and its customer, Defence Equipment & Support (DE&S), which equips and supports the UK's armed forces.
"This program has not been a straightforward one for us, made even more difficult by the disruption caused by Covid-19 and the conflict in Ukraine," said Gary Moynehan, Managing Director of Marshall Land Systems. "Reaching this point has taken incredibly hard work from a large number of people, and I would like to say thank you to them. We should all take pride in helping enhance a critical UK capability."