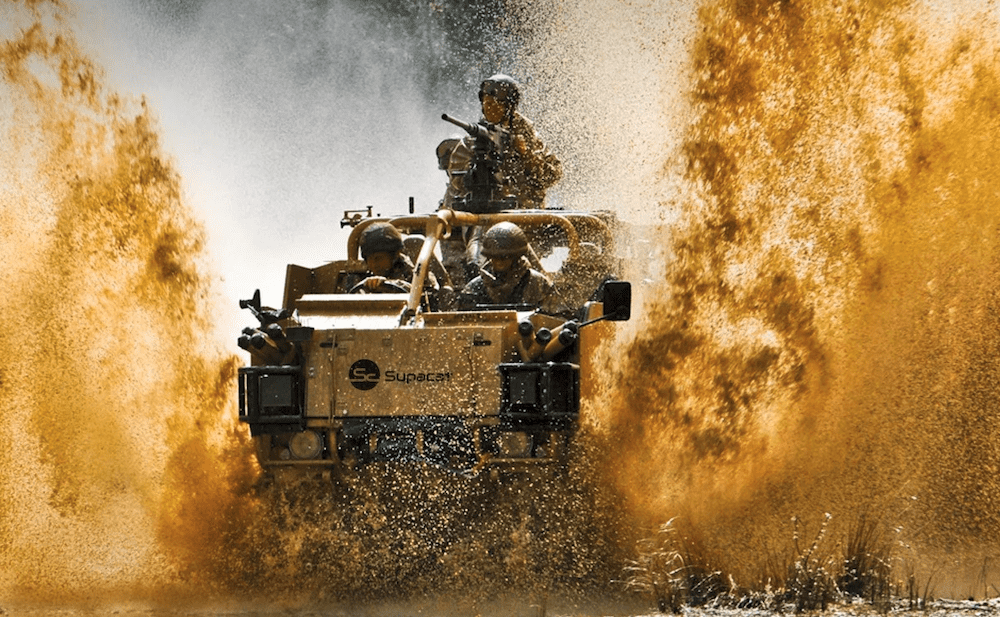 Babcock will be working in collaboration with Supacat to deliver an initial order of 70 High Mobility Transporters (HMT) 400 series to the UK Ministry of Defence, with the number of vehicle deliveries potentially rising to 240 should operational requirements demand.
This contract further builds on Supacat's well-established relationship with Babcock, which met the demand for Afghanistan when over 600 vehicles were assembled through Babcock's Devonport facility within three years.
The companies have said that 100 new jobs will be created in the South West of England as a result of this new collaboration: Supacat will create ten jobs within itself and 90 will be created at Babcock's facilities.
Named 'Jackal' by the British Army, the HMT 400 series is a versatile platform with unparalleled cross-country performance. Originally developed in the 1990s, the Jackal builds on the success of Supacat's original All Terrain Mobility Platform (ATMP).
Produced in 4×4, 6×6 and convertible 'Extenda' configurations, Supacat's HMT range of off-road vehicles is in use with specialist and other armed forces worldwide, including in Denmark, Australia, New Zealand, Norway, and Estonia. Further export opportunities are currently being explored, bringing further investment to the South West.
"This order is fantastic news for both Babcock and the local community in Plymouth. As a world-class engineering partner, we are delighted to be taking a key role in the production of this new phase of the Jackal platform, a truly British designed and manufactured vehicle. We are proud to be playing our part in supporting the British Army's Land Industrial Strategy by securing critical industrial skills and capabilities and enhancing social value, including the creation of 90 new jobs," said Tom Newman, Chief Executive of Babcock's Land Sector. "This new contract shows how British industry can work collaboratively to rapidly respond to defense requirements and deliver in short timescales. The HMT 400 series is also not only a battle-proven vehicle but a fantastic export asset in its own right, and our chosen build location in the freeport zone of Plymouth will enhance its export prospects."
Nick Ames, Chief Executive for Supacat, added: "This is an enormously important contract win for us. Primarily it further evidences our customer's confidence in our HMT 400 product after 20 years of service. Furthermore it gives us a platform to secure potential export orders and thereby shows how investment in UK products can provide benefit to the wider UK economy."
Find manufacturers and suppliers of light armored vehicles, light tactical vehicles and combat vehicles for military, defense and security operations>>