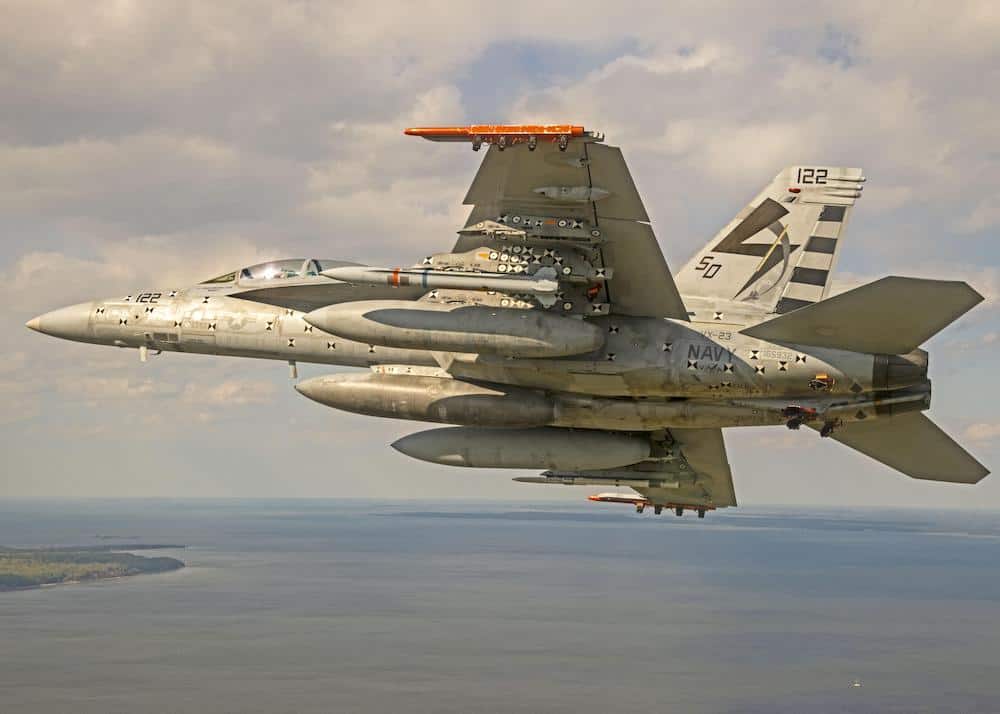 The U.S. Navy, in collaboration with Northrop Grumman, completed the first live fire of the AGM-88G Advanced Anti-Radiation Guided Missile – Extended Range (AARGM-ER) at the Point Mugu Sea Range in southern California.
Launched from an F/A-18F Super Hornet multirole combat aircraft, the Flight Test Vehicle (FTV) event successfully demonstrated the long range capability of the new missile design.
"The AARGM-ER was successfully launched from the F/A-18 aircraft and met the key test objectives of a first missile live fire event," said Captain A.C. Dutko, Navy Program Manager for Direct Time Sensitive Strike (PMA-242).
"The government and industry team had great focus and was able to conduct this test event three months earlier than originally envisioned."
AARGM-ER leverages AARGM with significant improvements in some technology areas.
AARGM-ER is set to be integrated on the Boeing-built F/A-18E/F Super Hornet and EA-18G Growler aircraft as well as the U.S. Air Force 's Lockheed Martin-built F-35A, Marine Corps F-35B, and Navy and Marine Corps F-35C aircraft.
"Throughout the Engineering and Manufacturing Development phase, Northrop Grumman has demonstrated the ability to deliver this affordable, time-critical capability that will protect and enhance the capability of our U.S. Navy aircrew," said Gordon Turner, vice president, advanced weapons, Northrop Grumman.
"Congratulations to the collective Government-Industry team for another successful milestone bringing AARGM-ER one step closer to operational fielding."