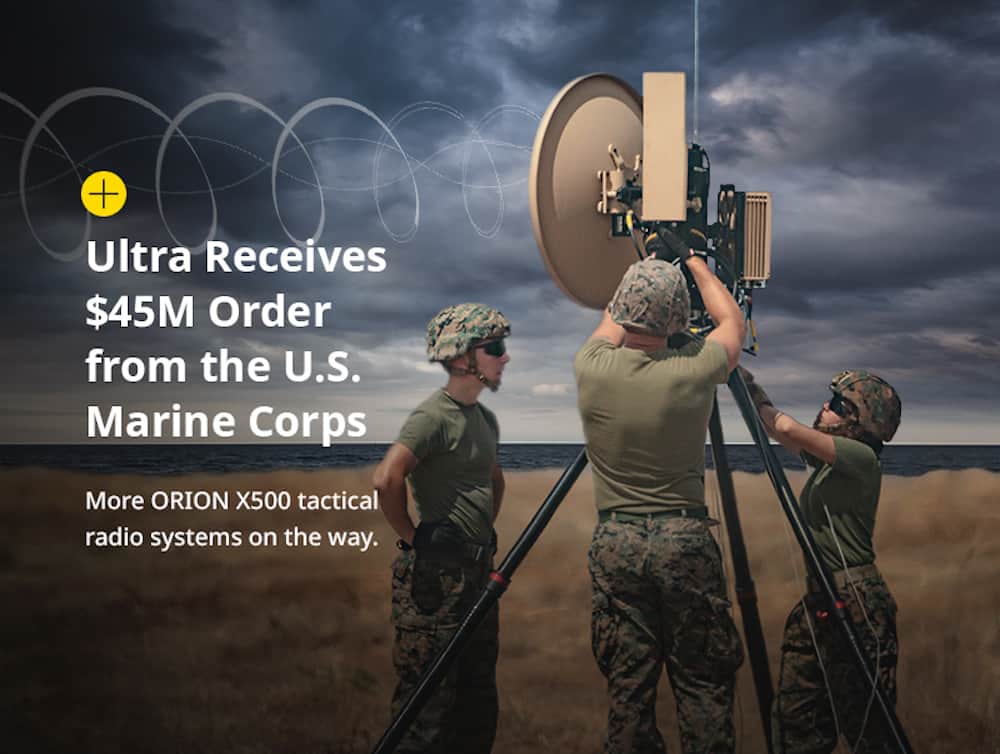 Ultra Electronics has received a $45 million order from the U.S. Marine Corps for additional software-defined tactical radio systems for Line of Sight communications.
The U.S. Marine Corps Systems Command branch placed the order to Ultra for ORION X500 radio systems under the $497M indefinite award/indefinite quantity (IDIQ) contract awarded in 2019 in support of the U.S. Army's TRILOS Radio Program of Record.
These additional radios will support the Line of Sight Radio System Program that aims to replace the legacy AN/MRC-142 and WPPL radio platforms.
The Marine Corps has chosen the ORION for its high deployability, bandwidth and survivability. Adoption of the ORION by the Marine Corps will ensure interoperability with other deployed communications assets already in use across the Department of Defense (DoD), including the U.S. Army, U.S. Navy and U.S. Special Forces.
The ORION software-defined radio system is a multi-channel, multi-band, MIMO platform that enables a Unified Heterogeneous Wireless Network (HETNET) capable of supporting a diversity of user requirements in contested and congested environments.
"This latest order from the U.S. Marine Corps is a testament to our excellent delivery track record and overall customer satisfaction for the ORION," said Alain Cohen, President of the Communications division of Ultra.
"Ultra is now providing all major services within the U.S. DoD with a proven tactical communications system to support the JADC2 mission for an interconnected battlespace."