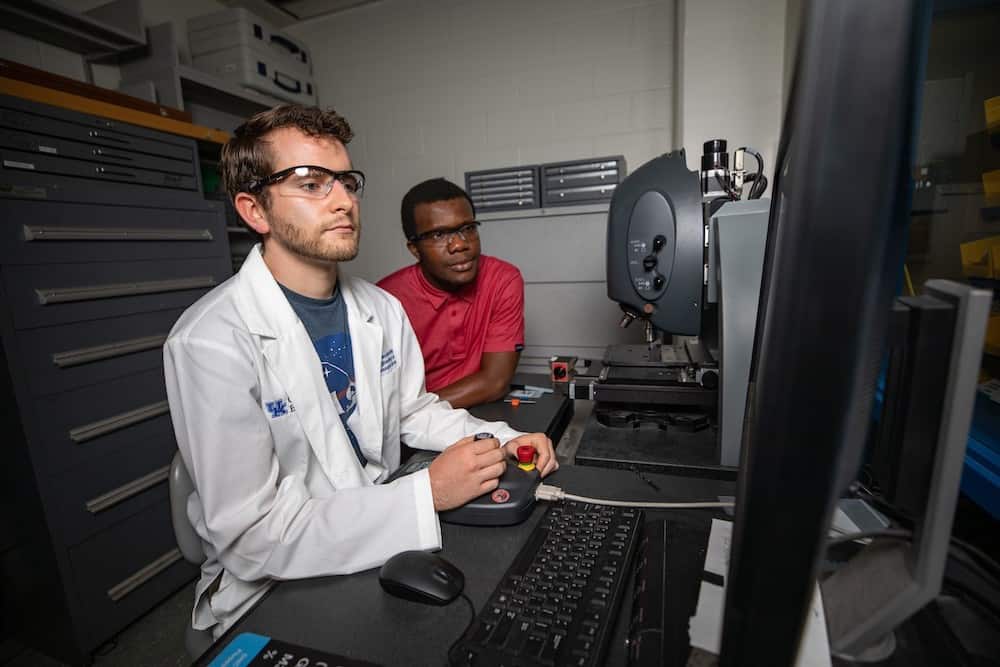 A new three-way partnership between the University of Kentucky (UoK), the University of Tennessee at Knoxville and the U.S. Army Combat Capabilities Development Command (DEVCOM) Army Research Laboratory (ARL) will perform research exploring next generation materials and processing technologies.
The five-year collaboration will seek science and technology solutions to tackle the Army's critical modernization challenges.
"We intend to meet the challenges of the strategic initiatives within the U.S. Army's modernization priorities," said I.S. Jawahir, professor in the Department of Mechanical Engineering, James F. Hardymon Chair in Manufacturing Systems and director of UoK's Institute for Sustainable Manufacturing.
"To accomplish these goals, a state-of-the-art additive manufacturing research laboratory will be established within the Institute for Sustainable Manufacturing in the College of Engineering at UoK."
According to Jawahir, the laboratory will feature unique and modern additive and hybrid manufacturing machines, material characterization equipment and systems.
Working with Army scientists and engineers, UoK researchers will pursue new nano-structured metal alloys and advanced composite materials using unique manufacturing methods such as smart, sustainable and hybrid manufacturing.
The UoK team has identified four primary research areas:
Engineered high-temperature materials
Advanced additive manufacturing
Novel manufacturing processes
Predictive modeling and performance assessment
"By building a team that encompasses university experts having expertise in the fundamental materials science partnered with cutting-edge industry partners manufacturing the latest advancements in high-strength materials, along with defense original equipment manufacturers who want to pull the new advancements forward is the template to accelerate innovation and rapidly transition technology advancements for the warfighter, and this is what DEVCOM ARL strives to do," said Dr. Bryan Cheeseman, team leader of the ARL's Rapid Technology Transition Team.
UoK officials said their overarching vision is to develop novel materials processing and manufacturing technologies to produce superior products and components for the U.S. Department of Defense as well as civilian use.
"We are always more powerful when we come together in uncommon ways to achieve a common good," said UoK President, Eli Capilouto. "This partnership will enable us to take our best minds and translate research into practical solutions—accomplishing more and doing more than we would on our own."
The project will also push to meet strategic research needs in materials and processes as identified by the National Academy of Sciences, the National Academy of Engineering and the National Academy of Medicine.