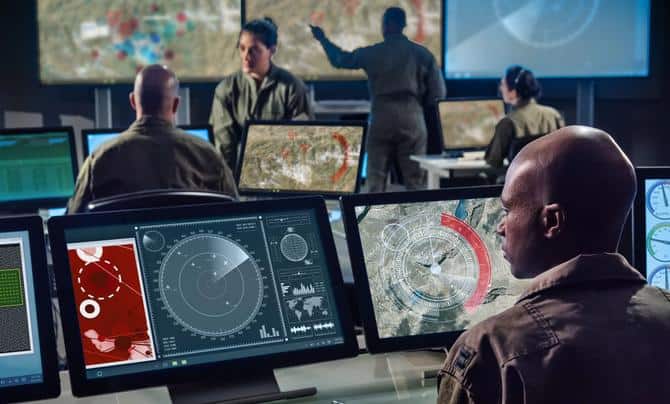 Leidos is to provide the U.S. Army with tactical information technology (IT) hardware solutions under a new contract worth up to $7.9 billion.
The Common Hardware Systems 6th Generation (CHS-6) contract will see Leidos enhance mission readiness through the Leidos Intelligent Logistics Platform. 
This will help enable better-informed, timely decision-making throughout the C5ISR and mission IT lifecycle in support of more than 120 Army, DoD and federal government program offices and agencies.
Equipment and services procured under the terms of this contract will be used to support a unified network for Multi-Domain Operations (MDO) and JADC2.
The single-award, firm-fixed-price contract was awarded by Army Contracting Command-Aberdeen Proving Ground. The indefinite delivery, indefinite quantity (IDIQ) contract has a four-year base period of performance with two three-year options, and a maximum value of $7.9 billion if all options are exercised.
Leidos will leverage current commercial technology and industry investments to help enhance mission readiness of complex IT hardware across its entire lifecycle. The company will support a proven digital infrastructure with intuitive AI/ML-enabled analytics and automation to help increase speed, accuracy, resiliency and cost-efficiency.
Leidos will also work to deploy a logistics platform to proactively manage supply chain and cybersecurity risks while minimizing total lifecycle costs. Its support for seamless, consolidated procurement of these highly-flexible, cost-effective technology products and services will support Command, Control, Communications, Computers, Cyber, Intelligence, Surveillance and Reconnaissance (C5ISR) solutions.
"Recent events highlighted the devastating effect of supply chain disruptions, making resilience a national priority," said Gerry Fasano, Leidos Defense Group president. "By combining flexible solutions with artificial intelligence and predictive analytics to increase visibility into operations, we will work to provide a uniquely resilient rapid fulfillment model. We look forward to providing an innovative level of transparency and flexibility to help enhance the Army's ability to meet their Joint All Domain Command and Control (JADC2) objectives."
"We are honored to be given the opportunity to help the Army modernize its supply chains, improve transparency and visibility on products and achieve next-level logistics," added Will Johnson, senior vice president and Logistics and Mission Support operation manager. "With our AI and machine learning-powered solutions, we can help the Army resolve its toughest challenges, such as obsolescence, cybersecurity, supply chain resiliency and counterfeit parts. We are excited to deliver a readiness advantage to the warfighter."