krtkl, alongside VISIMO and Textron Systems, has received a U.S. Army Small Business Innovation Research (SBIR) award to enhance the use of Robotic Combat Vehicles (RCVs).
krtkl will provide a ruggedized, software-reconfigurable sensor fusion platform for advancing monitoring and communications of RCVs.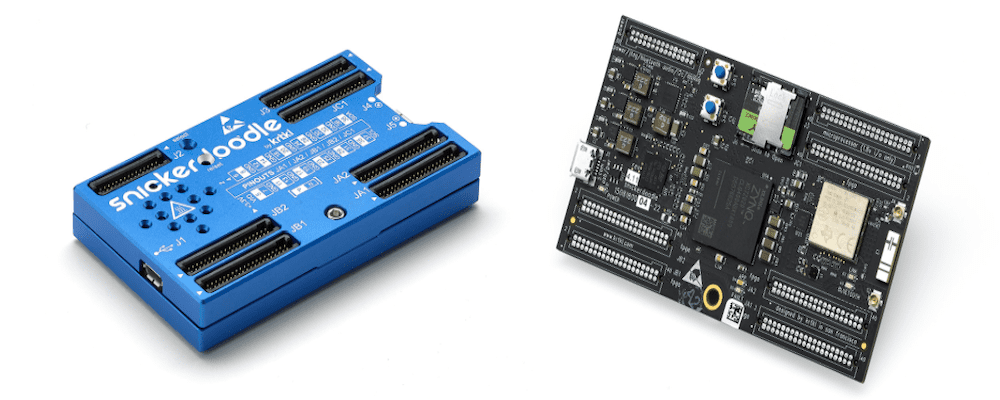 The Phase I project will focus on maximizing RCV uptime, efficiency, and service life, while reducing maintenance costs, manual diagnostics, and supply chain delays through the integration of vehicles, sensor hardware, and software.
"krtkl's snickerdoodle has been recognized across industries as one of the most capable edge-computing platforms on the market," said Ryan Cousins, krtkl's CEO. "We're excited to partner with VISIMO's artificial intelligence and machine learning research team and work with Textron Systems' RIPSAW M5 vehicle, which together represent the future of Army Artificial Intelligence (AI) and autonomy innovation."
VISIMO is currently under contract and working with the Army AI Integration Center (AI2C) on Coeus, a state-of-the-art cloud development platform. Textron Systems' M5 ground robotic vehicle is part of the Next Generation Combat Vehicle (NGCV) RCV Program.
"Project Coeus is at the heart of the Army's AI efforts," said James Julius, President and CEO at VISIMO. "This award, and the potential to integrate Coeus with robotic vehicle systems, will enable Coeus to tie AI R&D and applied predictive maintenance together, maximizing the Army's ability to use and share the innovative technologies in development."
krtkl will use Textron Systems' test data to enable a prototype that effectively integrates with existing systems such as the M5.
"Our M5 vehicle will protect soldiers on the battlefield while providing an unprecedented level of integrated capability," said David Phillips, Senior Vice President, Textron Systems.
"This award will allow us to continue working closely with our customers to accelerate the effective use of ground robotic vehicles within their tactical operations."
Work under the contract will involve four site visits to U.S. Army bases around the country to better understand the requirements of the end-user and tailor the prototype to real-world use.