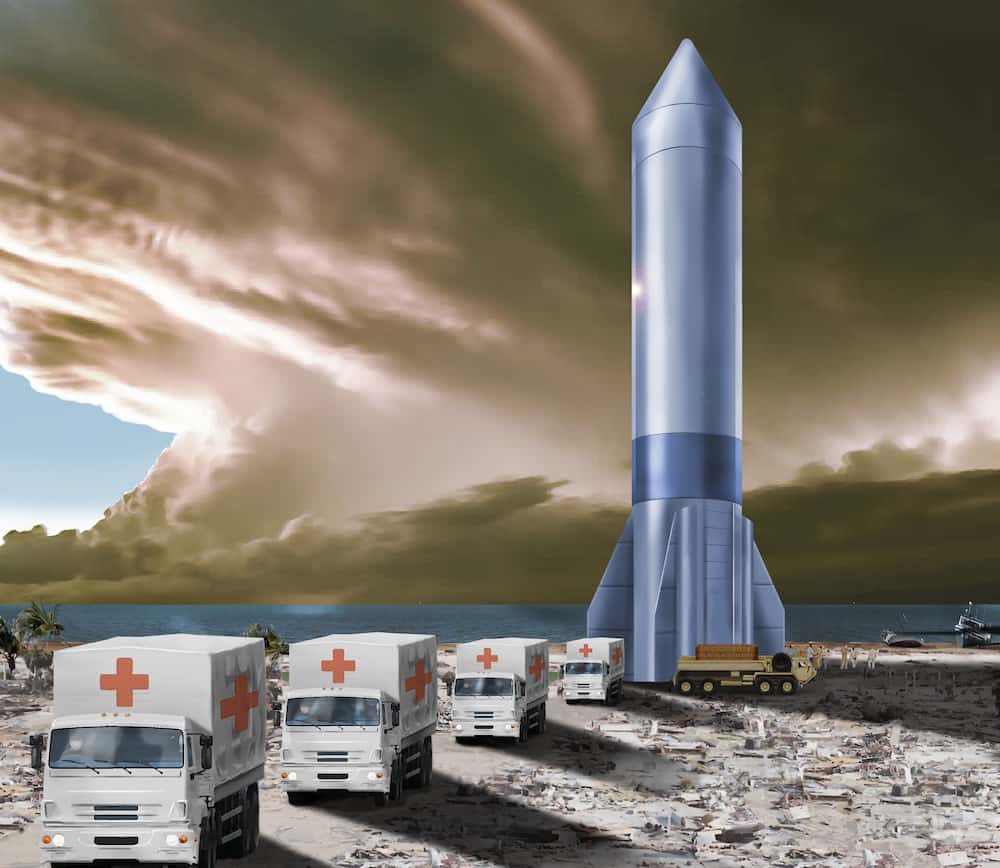 The Department of the Air Force has designated Rocket Cargo as the fourth Vanguard program, joining Skyborg, Golden Horde and Navigation Technology Satellite 3 as top priorities to move from science and technology development to real-world programs under the Department of Air Force 2030 Science and Technology Strategy.
"The Air Force has provided rapid global mobility for decades and Rocket Cargo is a new way the Department can explore complementary capabilities for the future," said Acting Secretary of the Air Force John Roth.
"Vanguard initiatives lead to game-changing breakthroughs that preserve our advantage over near-peer competitors, and this latest addition is also a significant milestone as the first Vanguard evaluated under the Space Force's oversight."
Under the Rocket Cargo Vanguard, the Air Force Research Laboratory (AFRL) will lead a science and technology effort to determine the viability of using large commercial rockets to transport supplies.
The Space and Missile Systems Center will serve as the Program Executive Officer, and the U.S. Space Force (USSF) has been designated as the lead service for Rocket Cargo Vanguard.
AFRL will research the rocket's ability to land on non-traditional surfaces, near personnel and structures, and be rapidly loaded and unloaded. The rocket should also be able to air drop cargo after re-entry to service locations where it cannot land.
The military utility of the new capability includes support to the United States Transportation Command resupply mission (USTRANSCOM).
AFRL is closely partnered with USTRANSCOM to assess the trade space of a potential Rocket Cargo capability for global logistics, including potential improvements in delivery cost and speed compared to existing air cargo operations.
Potential mission applications include Special Airlift to deliver equipment needed to quickly restore a loss of mission operations, and humanitarian aid and disaster relief payloads to stricken areas.
"The Rocket Cargo Vanguard is a clear example of how the Space Force is developing innovative solutions as a service, in particular the ability to provide independent options in, from, and to space," said Chief of Space Operations Gen. John W. Raymond.
"Once realized, Rocket Cargo will fundamentally alter the rapid logistics landscape, connecting materiel to joint warfighters in a fraction of the time it takes today.
"In the event of conflict or humanitarian crisis, the Space Force will be able to provide our national leadership with an independent option to achieve strategic objectives from space."