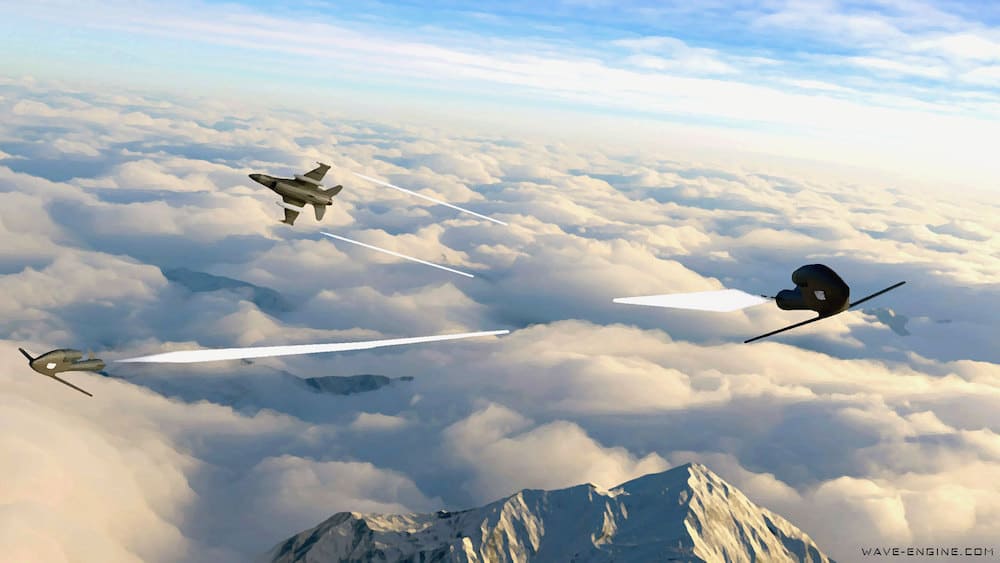 Wave Engine Corp. has been awarded a contract to build and demonstrate the Versatile Air-Launched Platform (VALP) as part of the U.S. Air Force's (USAF) efforts to develop high-impact technologies critical to the future of aviation and aerial combat.
The U.S. Air Force Armament Directorate awarded the a $1 million contract as a result of a highly competitive process hosted by the USAF Armament Directorate and senior USAF officers.
Designed primarily as a decoy, Wave Engine Corp.'s VALP is a multi-mission, air-launched vehicle that leverages the company's proprietary engine technology to demonstrate high-performance, low-cost propulsion for future generations of high-performance aerial vehicles.
The propulsion technology provides jet performance and Full Authority Digital Electronic Control (FADEC) in a highly cost-effective powerplant that requires no moving parts.
Wave engines are a class of aircraft engines that operate using pressure waves instead of rotating machinery. Intermittent combustion inside a hollow tube produces pressure waves that push hot gases and produce thrust. Wave Engine Corp.'s technology enables an order-of-magnitude reduction in the cost and complexity of jet propulsion, making it practical for wide variety of aviation platforms for which jet propulsion was previously cost-prohibitive.
"The future of aircraft is smaller, more capable and more affordable. The aviation industry has long been stymied by the lack of high-performance engines for small aircraft, and we are here to break through this barrier," said Daanish Maqbool, CEO of Wave Engine Corporation.