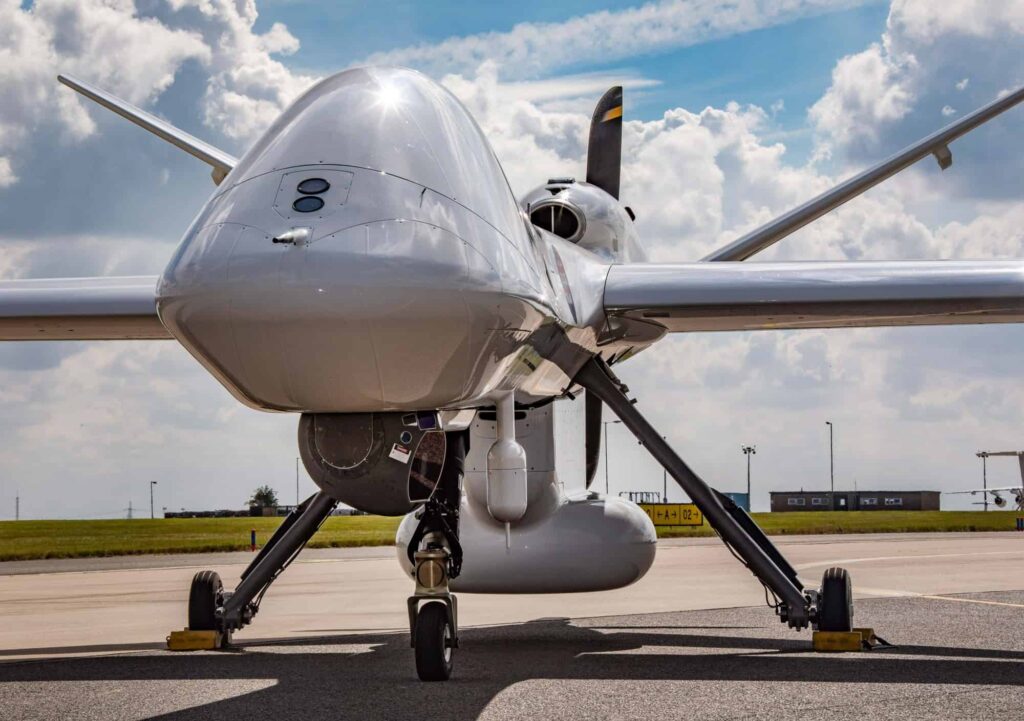 Inzpire Ltd (Inzpire), Meta Mission Data Ltd (MMD) and Eagle Eye Innovations (EEI) have joined forces to demonstrate how they can extend their current training support to UK Reaper into the rapidly expanding MQ-9B programme and International Training Centre at RAF Waddington. The focus will be on providing flexible and assured training services, across all mission crew requirements, using deeply experienced UK instructors from a Lincolnshire-based team.
Individually, all three companies have extensive recent experience in supporting the UK MoD through the provision of embedded teams to the UK MQ-9 capability. The team's personnel have worked hand-in-hand alongside military personnel for several years to deliver front-line synthetic and advanced live flying training in support of the UK Reaper Whole Force.
Inzpire, MMD and EEI also have a proven history of supporting overseas military and commercial customers, providing training in RPAS operations, ISR, intelligence and electronic warfare as well as security services.
The team brings together vast expertise plus a wide spectrum of UK RPAS training experience and qualifications, which offers both strength and depth to the national and international elements of the Protector programme.
Sophie Paul, head of Inzpire's Intelligence, ISR and Cyber Operational Business Unit, said: "With MMD, EEI and Inzpire on board, we have brought together the UK companies with high-quality, proven and trusted MQ-9 expertise at a scale probably unrivalled by any other UK company.
"Our team is honoured to bring these outstanding skills, qualities and rich domain backgrounds together with our tacit understanding of customer needs, such that we can serve the UK Protector Programme in the future with a deeply experienced, trusted and proven training capability. If that also means we may be able to support overseas partners of MoD, even better. Inzpire already trains militaries and governments around the world in such skills, so to bring the two together, here in the UK is exciting and feels like a natural fit".
Alex Kasperczyk, Director of Business Development at EEI said: "We are honoured to be teaming with Inzpire and MMD to bring together unrivalled RPAS skillsets in order to support the current and future growth of MoD capability.
"RPAS training is right at the core of EEI, having supported customers globally in realising the benefits of this exciting, emerging technology since 2013. As a UK-based company, we are passionate about supporting the RAF as they pave the way for future RPAS integration and operations alongside traditional aviation".
Chris Jones, Managing Director of MMD commented that: "The UK Protector programme and international sales of the MQ-9B create a game changing opportunity for global Armed Forces to collaborate in RPAS training.
"The expertise and training pedigree within this team can help partner nations turn new and exciting RPAS ISR concepts into networked capabilities that will transform multi-domain operations. The power of the MQ-9B can only be released through effective training, and MMD is delighted to be working alongside our team mates at Inzpire and EEI to offer proven and trusted services to the UK MoD and its prime suppliers".