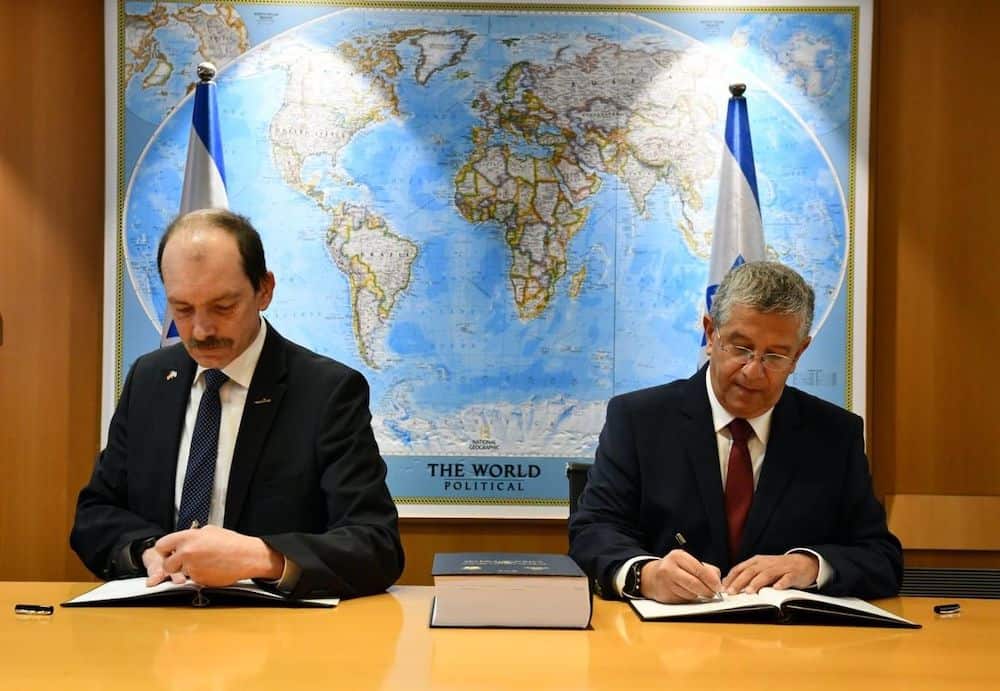 The Israeli Ministry of Defense (MoD) has agreed on the framework conditions for the purchase of three Dakar-class submarines from thyssenkrupp Marine Systems. After extensive negotiations, all parties involved agreed to the technical content and contractual provisions.
"We, as thyssenkrupp Marine Systems and Germans, are honored and proud to continue the long cooperation – spanning decades – with the Israeli Ministry of Defense and the Israeli Navy. The new class of submarine will provide Israel with the most advanced capabilities, based on an innovative, cutting-edge technology," said Dr Rolf Wirtz, CEO thyssenkrupp Marine Systems. "This agreement demonstrates the deep commitment of thyssenkrupp Marine Systems to guarantee Israel's long-term security. It was signed after a thorough and extensive groundwork process, and I would like to thank our partners in the Ministry of Defense and the Israeli Navy for their commitment and professionalism."
The Dakar class will be of a completely new design, which is to be specifically engineered to fulfil the operational requirements of the Israeli Navy. The three submarines will replace the first batch of Dolphin-class submarines.
Before the contract comes into effect, thyssenkrupp Marine Systems will have to hold intensive talks with its suppliers.
"In the last joint project with the Israeli Navy, the SA'AR-6 project, we delivered four corvettes on time and within budget. In this respect, we are very much looking forward to working with our longstanding partner again," Wirtz added.