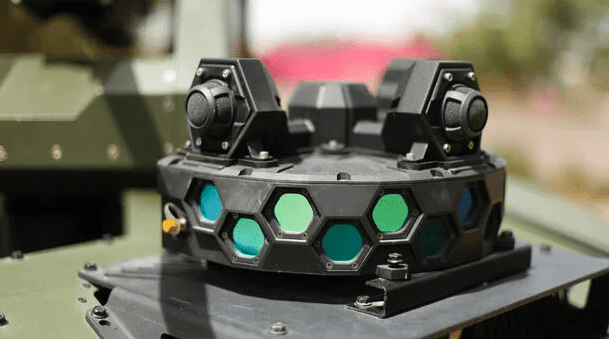 L3Harris Technologies and IAI-ELTA Systems Ltd. have entered into a teaming agreement for the delivery of an advanced fire detection and response capability for use onboard the Australian Defence Force's armored fighting vehicles.
According to the companies, the new system will enable a combat vehicle – when it encounters live fires – to immediately detect incoming rounds and initiate self-defense responses, which include a combination of electronic warfare measures and kinetic effects.
"Manufactured by L3Harris Micreo in Brisbane, the system sensors are easily deployed and integrated onto any vehicle," said Sarah Earey, managing director of Intelligence and Cyber International – APAC at L3Harris. "They will not only rapidly detect live fires, but will be intuitive for operators in any battlespace to employ."
The vehicle protection systems are considered a mission-critical sovereign industrial capability in Australia, and a goal of the partnership is to ensure all current and future combat vehicles could be outfitted with the system that will enable each vehicle to defend itself against incoming attacks.
The advanced tactical sensors for the system were developed by ELTA, including the StormGuard Tactical Multi-mission Radar System, Othello Optical Threat Locator and Othello-P Opto-Acoustic Hostile Fire Location System.
"IAI looks forward to working with L3Harris Technologies to provide these unique sensors for armored vehicles in Australia," said Zvi Yarom, IAI-ELTA's vice president and general manager, Land Systems. "Together IAI and L3Harris have a superior combined knowledge and capability in this field. Further trials are ongoing with very positive reports, so we are confident that the full system will meet the local requirements."
"Our strong partnership with ELTA has ensured they see us as a safe pair of hands, which is why we were approached to provide Australian Industry Capability and act as prime for local projects," Earey said. "We look forward to working with ELTA to ultimately deliver a truly sovereign capability for Australian service members."
Find suppliers and manufacturers of detection and warning systems>>